Career accelerator services

emlyon make your career our concern, both before and after you graduate from your MBA, and begin working with you on reaching your career objectives from day one!
emlyon's Careers Services Department is here to help you succeed and offers them the benefit of their expertise and experience, as well as a wealth of useful services and tools to guide you on the journey to finding your perfect dream job.
The emlyon 4-pillar career support
We make your career our first concern, both before and after you graduate from your MBA, and begin working with you on reaching your career objectives from day one. During the program we dedicate one full day a week to Careers, with an intense series of workshops and events. You will meet with employers, experts and alumni while also participating in company presentations, career fairs, meet-ups and discussion panels throughout your studies.
Once you are enrolled in the program, you can access our custom-built Career Center Platform and start networking!
Job Search Strategy Workshops
In small groups you will acquire a step-by-step methodology to land your post-MBA job. Finding a job is all about proving you meet the requirements of the recruiter and showing that there is a match between these criteria and your strengths and experiences.
Through a series of dedicated workshops, you will:
Create a strategy to reach your career goals
Define transferrable competencies & skills
Optimize your CV & LinkedIn profile
Get prepared for job interviews
Become adept at Pitching & Story Telling
Individual Career Support
You will have a dedicated Career Consultant to answer your questions on an individual basis. You can contact your Career Consultant directly to schedule a 1-on-1 session according to your availability by phone, email, or face to face.
During these sessions, you can:
Review your tools (CV, LinkedIn profile)
Prepare for an interview or simulate your presentation pitch
Take stock of your internship / job search strategy
Adapt your network strategy
Work on your career plan
Practice your salary negotiation
Online Tools
You will have access to several tools to support you in creating your job search strategy and improving your CV so that your profile is more attractive to employers.
Networking
Career development, like any other area of life, is as much about what you know as who you know. Access to a professional network is a powerful and building one should start as early as possible. The skill of networking is not about short-term gain as much as long-term connections. It is an approach that you should undertake and maintain throughout your career.
emlyon is a great place for you to improve your access to a global network of professionals. You will have excellent opportunities to meet with different companies and alumni who will share their experiences with you.
Job placement statistics
Time to accept job offer:
94.3% accepted a job offer within 3 months of graduation
100% graduated over the last 3 years
81.8% satisfied in their career after graduation and 50% are satisfied with their overall experience

Survey carried out in 2022. Concerns class of 2021.
Where is the class of 2021 now?
Job sector post MBA:
30% IT & Communications
25% Real Estate & Construction
16%Consulting & Audit
16% Other
11% Commerce & Distribution
2% Finance & Accounting

Job location:
75% Europe
11% Asia
7% North America
5% Africa & Middle East
2% South & Central America
Companies that hire emlyon graduates

A booster for participants' career
How the International MBA prepared Quentin for a career at Euronews, and more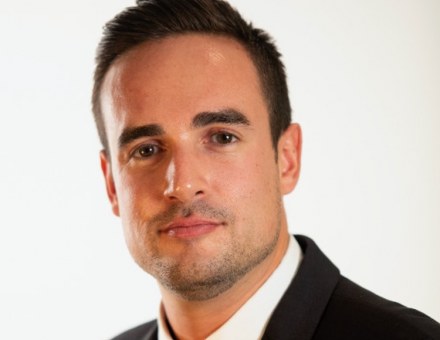 A graduate of the emlyon business school's International MBA in 2019, Quentin Ankri, currently the Head of Project Management at Euronews, has forged a career spanning a wide range of positions, industries, and countries. He tells his professional story, and the impact that emlyon has made and continues to make in his professional life.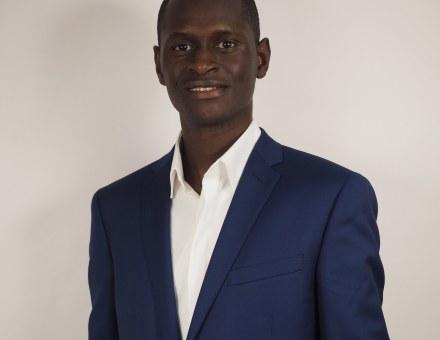 An IMBA alumnus tale – the journey of an industry-bound researcher
With a scientific and technological background, Dr. Souleymane Diallo, Product Manager at Toptica PHOTONICS, is keen not only to produce knowledge but also to apply it for the benefit of companies. He chose emlyon business school's International MBA to help him to accomplish this, and he discusses his transition from hardcore engineering to hands-on work in the industry as a result of his degree.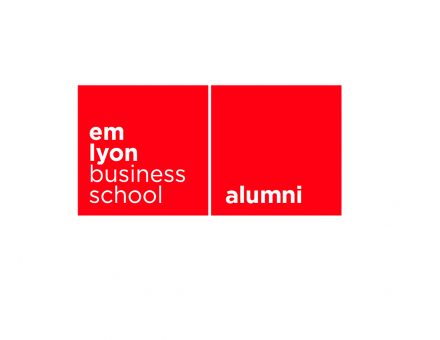 emlyon alumni network
For nearly 150 years, emlyon business school's graduates have remained deeply attached to their school. Today there are over 38,600 alumni worldwide (covering more than 130 countries) keeping the emlyon alumni spirit alive by holding regular gatherings, developing business opportunities, backing and sharing all manner of projects and investments, including voluntary work, mentoring, talks, lectures and workshops... which are always friendly and welcoming occasions!
Find more career statistics, examples of graduate career change or details on your future career support in the programme brochure
Contact your emlyon student ambassadors to answer your questions and help you along your International MBA journey!
You feel like the International MBA from emlyon business school is the perfect match for you, access your account and start your application!