Specializations & elective courses
Your own Specialization - Your own Goals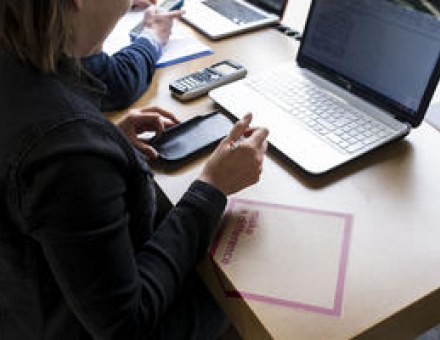 To make sure your particular needs are met, you can schedule alternating the academic and experiential requirements to suit your plans.
The MSc in Management - Grande Ecole is all about properly preparing for your future career, and depending on what goal you have set for yourself, your learning requirements may differ from those of your classmates. This is why the set up of the MSc in Management - Grande Ecole allows for maximum flexibility in building your course structure.
Choose within 200 elective courses to build your specialization
During the two to three years of the MSc in Management - Grande Ecole program, thanks to a system of two-month courses cycles, you will be able to alternate academic semesters at emyon business school, in-company internships, exchange programs at international partner institutions and time spent on student association activities.
With this flexibility to choose and combine courses and experiences that you are most interested in and scheduling them at times that make most sense within your entire learning experience, you avoid the constraints you would likely have encountered had you chosen a specialist track instead.
For those who have not yet decided in which direction their career will take them, the large choice of courses and the flexible program structure helps them determine and test a career path.

The elective courses portfolio covers within several varied disciplinary groups:
Finance
Innovation and entrepreneurship
Strategy and business models
Marketing
Operation, data and AI
Social and human sciences
etc

All throughout the program, you will have to make choices. What timing will you give to your curriculum? Which of the nearly 200 electives should you enroll in? Which aspect should be leading in making your choices?
To help you make the right choice, you can benefit from the guidance of the "Accompagnement Parcours" department, a dedicated team of advisors ready to help you build your own path.
The specialized tracks & the career tracks
The specialized tracks

You have the choice between 16 fields of specializations from the 2nd year. You specialize at your own pace, choosing the dosage of specialization that suits you. The specialization fields are diversified. Below are some examples.
Entrepreneurship & innovation
Consulting
CSR & Sustainable Development
Engineering sciences, artificial intelligence and data science
Marketing & Digital strategy
Law & political science
Corporate finance & quantitative finance
Social sciences
Sports Management
etc.

The career tracks

Led by the emlyon Career Center with support from alumni and corporate partners, they are very selective in order to prepare the best potentials to land an internship with very high added value or a first job in two business sectors.

Consulting Our goal is to maximize the chances of our students joining the most prestigious firms as an end-of-study internship or for a first job. After intensive preparation for the interviews, meetings are organized with representatives of firms willing to recruit emlyon students : McKinsey, Boston Consulting Group, Bain & Company, Roland Berger, Oliver Wyman, Monitor Deloitte, Kéa & Partners and Simon- Kucher & Partner....

Investment banking emlyon is a leader in finance, in particular thanks to its QUANT research center, which regularly publishes internationally recognized research. Within the very selective framework of the Investment Banking track, specific support is deployed for students wishing to move towards the finance sector. Conferences on the City or Investment Banking, numerous immersion training sessions with experts such as DogFinance and iLovetobe are organized.