Engineering PhD Hortense Kirisli decided an MBA was the way to push her career as a software developer to the next level.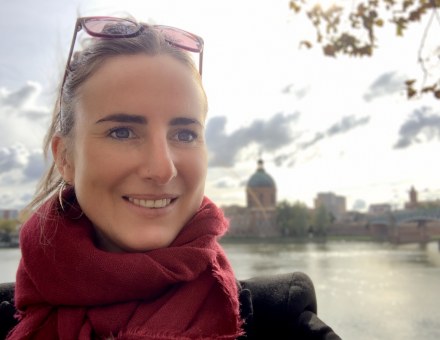 An MBA can be a great way to boost your current career. 41% of MBA applicants plan to stay on their current career path, rising from 36% ten years ago.
With a combination of brand-new knowledge, international experience, and the prestige of having such a coveted degree, doing an MBA can be a great way to boost your career.
Hortense Kirisli was already excelling in her career path of choice, with a PhD in medical informatics. But she was keen to enhance her career as a software developer at a French healthcare technology company.
An MBA made sense, but always seemed like too big a step.
"To me, an MBA was something huge—too complicated and expensive," she admits. "You think there's a lot of barriers, and it's something you can't get."
But after speaking to old friends who had pursued the International MBA at emlyon business school, though, her view changed.
"Looking at the course in detail, and being coached by people who had done it, I thought 'why not?"
"I know I wanted to go further in my career, but my current company was not willing to invest in training for myself—so I thought 'I need to do something.'"
From technical career to MBA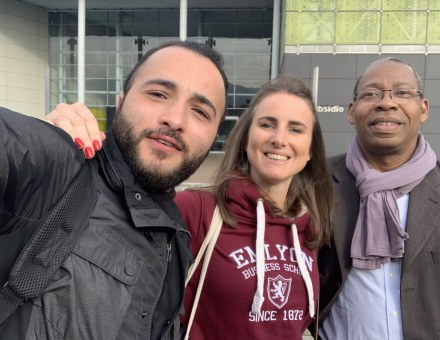 Hortense started with a degree in electronic engineering, before pursuing a research PhD in medical informatics in the Netherlands. In 2013, she applied to a position at Philips, but was unsuccessful.
"I liked the work-life balance in Netherlands, and I wanted to stay," Hortense reflects. "I tried to get a job at Philips but it just wasn't possible at that time."
Instead, Hortense started her career in software development for a small-to-medium-sized enterprise (SME) in Lille, doing "research within the company, but also management of international people," she explains.
"It gave me a nice overview of the different rules and positions within a company, which coming from research I didn't know," she adds. "But the CEO wanted me to take even more responsibility, and I felt that I was missing something."
The international nature of the program really appealed to Hortense and emlyon business school prides itself on its international cohort. Despite having only 64 participants on the MBA last year, students hailed from over 30 different countries. "To me that was one of the big things on the program," she asserts, "just the fact of being with all those international people—that was really nice".
"Early in the year, we got some classes on cultural differences and emotional intelligence, and that really helped to understand others," Hortense adds.
During her program, Hortense also undertook a semester at MIP Politecnico di Milano, an experienced that allowed her to expand her knowledge in data analytics, and broaden her network.
The thing that stood out most for Hortense was the Entrepreneurial Leadership Project (ELP), a seven-month team project that allows students to work with businesses to solve real problems. Past companies have included business giants such as Airbus, Pepsico, and BNP Paribas.
Hortense's project was at Neolys, a pharmaceuticals startup based in Lyon, aimed at making radiotherapy treatment more efficient.
"It was nice as the case was really in my field," Hortense explains. "It enlarged my experience, and I could do sales strategy and marketing."
Getting a job at Philips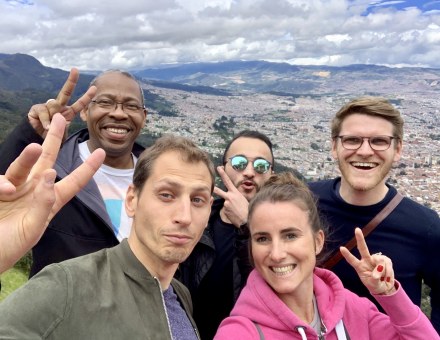 Even after her rejection in 2013, there was really only one place Hortense had her sights on for a post-MBA job—Philips.
"My goal was to go into healthcare, radiotherapy and oncology," she explains. "That's where I have my network and added values."
This time, Hortense was successful, securing a position as business development manager of oncology solutions at the healthcare giant.
"I might have got the interview because I was recommended internally by a friend, but I got the position because of my profile," Hortense clarifies. "For me, the MBA is what enabled me to differentiate from other candidates."
With her dream job in the bag, Hortense is focusing all her energy on performing to the best of her ability, something which her MBA is helping her with.
"Something that is valuable for me was the change management class that we got during the MBA," Hortense explains, "and understanding the different tools you can use to make a change in an organisation."
"If I had to say what's the added value of an MBA, I would simply say the MBA is the key on your resume that will make a difference."
Written by Abigail Lister for Business Because