This July 2022, emlyon business school will be welcoming its first ever cohorts to one newprogram. The Sports Executive Summer School (designed for experienced professionals that have an interest in the industry or have already been working in the industry for some time).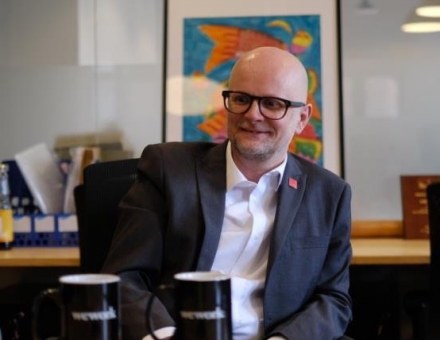 What was the reasoning or inspiration behind creating this program?
This Sports Industry Summer School is a 2-week program delivered in both Paris and Lyon. Anyone with a general interest in the sports industry and a desire to learn more are invited to this program.
Where will the program be taking place?
The first week will be in Paris with the second week taking place in Lyon, France.
Paris was chosen specifically because globally, it is arguably the most important city in the world right now in sports. This is a result of many factors such as: it hosts the Tour de France, the French Open, world-renowned horse races, it is the 2023 Rugby Union World Cup Finals destination, in 2024 it will host the Olympics Games, and then in 2025 it will welcome the Rugby League World Cup Finals. Additionally, we are seeing an increase in the businesses, consultancies, and sponsorships, based in Paris.
Lyon is also a very interesting city for several reasons. In terms of its sociocultural agenda, sport plays an important role in the city. Olympic Lyon, the football club, is one of the best women's football teams in the world (if not THE best). It is also very easy to get into Switzerland which is why we plan to take participants there to visit some of the most important sport organizations in the world (FIFA,FIBA, IFC, etc.).
Why did you choose a "Summer School" timeframe specifically?
We designed the program hoping that people will have more free time in their schedules to be able to participate in the summer. We also hope that people from overseas will be able to come enjoy this program, as it is easily coupled with a beautiful French or European vacation! We are looking to combine the attractiveness of France with the chance to give people the occasion to study high-quality sports management while also enjoying everything that Paris and Lyon have to offer during the summer sunshine.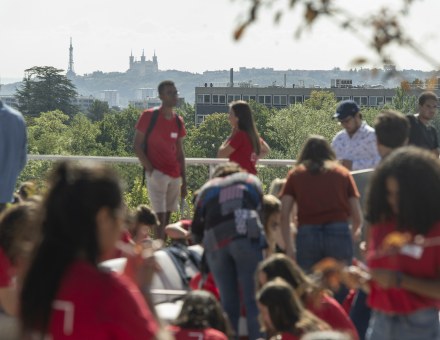 What do you hope to accomplish through this new program?
We want to continue to further establish emlyon business school as one of the world's leading institutions and business schools for delivering high-quality education and training, especially in the business of sports. We already have a global presence, and this program is just another step in the school's growing prominence in the field of sports management. It's ultimately for people to come try and enjoy exposure to the international sports industry to help them reaffirm that it is indeed a sector in wish they aspire to work, or if they're interested in sports and would like to enjoy two weeks in France learning about something that they love.
What do you predict to be the trend for the sports industry in the next 5 years?
Well, we already know that "Metaverse", a virtual reality universe including everything from cryptocurrencies to the digital engagement of consumers through games, is currently the word on everyone's' lips in the sports industry.

The second trend I think forms around environmental sustainability and topics like gender equality.

Lastly, I think another trend that we are beginning to see (and emlyon has particular expertise in this field) is the geopolitical economy of sports and the role that governments and countries operating along side private equity investor are changing the nature of sports together (for example, the (Qatar World Cup 2022).