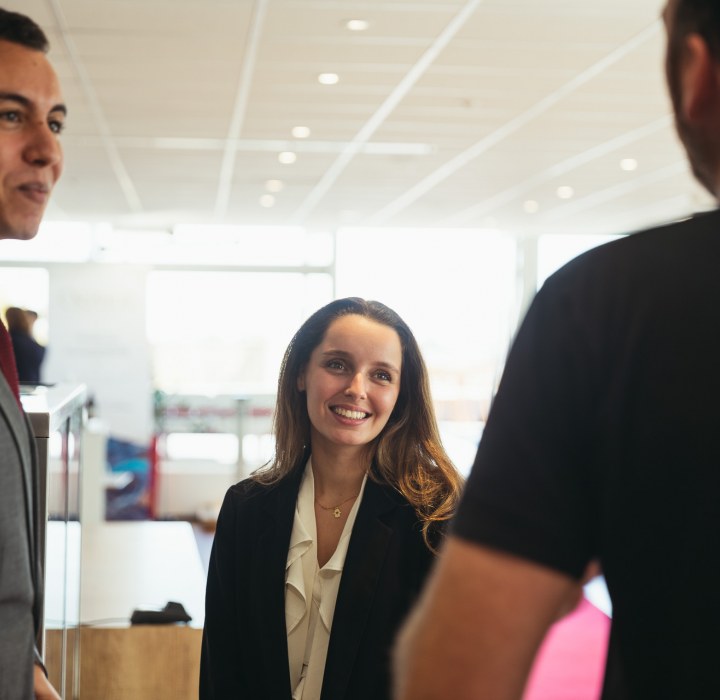 Apply during the 2nd round of admissions before January 10th, 2022 to get a 5% early bird scholarship!
For students holding a 4 year Bachelor Degree (possible exception for 3 year Bachelor Degree)
Master of Science approved by the Conférence des Grandes Ecoles
18 months including a 6-month internship (120 ECTS)
Delivered in Lyon-Ecully with 2 International Seminars
18 months to gain technical and financial skills
Develop a fundamental set of skill
The first term will bring you both knowledge and skills required in your future professional environment whatever specialization and job you are targeting in the end, from investment banking & corporate finance to quantitative finance & data analytics. Courses are offered in English or French depending on your choice. Interactions between real economy and digital transformations are an important focus.
2 specializations to develop your expertise
After the first semester, you will go deeper into the specifics of your future professional environment. Choose between Corporate Finance & Innovation or Market & Quantitative Finance.
Get an international dimension
The MSc in Finance is taught in an international environment through faculty and student diversity, international company involvement and two International Seminars.
Boost your career
35700 alumni in 130 countries

1600 partner businesses

2nd in France, Global Employability University Ranking (THE 2021)

96% employment rate within 6 months after the end of the program