Career Center
As a student of the MSc in Finance, you will benefit from a dedicated career track which includes workshops, expert panels, fairs, events, mock interviews, individual coaching, etc.
The Career Center provides continual support in identifying career goals and developing action plans. Program-specific careers services include:
Workshops: Careers workshops help you prepare for your internship search and future career. Self-assessment tools and individual coaching provide you with the opportunity to prepare your next move
Tools: Our wide range of career tools help you find out more information on partner companies and sector specific resources, including databases with internship and job offers
Events: Over 300 companies visit emlyon business school campuses each year and provide students with continuous access to the business community
Each year we recruit several students from emlyon business school. They fit with our identity and our technical needs. - Guillaume Floquet, Chief People Officer
Job placement statistics for our recent MSc in Finance graduates
Net employment rate at 3 months: 95,5%
76% of students have found a job before graduation
99% of students have found a job in less than 6 months after graduation
Average starting salary: 60K€
Survey carried out in 2022. Concerns class of 2021
Get to know how to choose the job you want
Job profiles and positions depend on your background and specialization choice. Major firms in finance in France or abroad recruiting our graduates include:
Banks : BNP- Paribas, Calyon, Société Générale, Natixis, Crédit Mutuel, UBS, Crédit Suisse, HSBC, Barclays, Dresdner Bank, City Bank, JP Morgan, Goldman Sachs, CIBC, Tokyo Mitsubishi Bank. ABN Amro UK, Bank of America Securities, BNP Paribas, Calyon, Citigroup, Deutsche Bank, Dresdner Kleinwort, Fortis Banque, Goldman Sachs, HSBC, ING Barings, ING Real Estate, JP Morgan...
Insurance companies : Axa, Allianz, Generali, Général Ré, Münich Ré, Swiss Ré, Scor...
Investments funds : 3i Gestion, Activa Capital, AGF Private Equity, Axa Private Equity, Barclays Capital SA, BNP Paribas Développement, Butler Capital Partners, Capital Invest, Carvest, Crédit Agricole Private Equity, Initiative & Finance, MBO Partenaires, Naxicap Partners, Ofi Private Equity, Siparex...
Financial institutions : Arkeon Finance, Asian Mezzanine, Infrastructure Fund, Atis Real Auguste Thouard, Avenir Finance, Axa SA, Caisse des Dépôts et Consignation, Coface, CIT Structured Finance, GE Corporate Finance Bank, Swicorp, General Electric Commercial Finance Sers...
Consulting firms : Deloitte, EY, PriceWaterhouseCoopers, KPMG
Financial computing companies : Murex, Cazenove, Close Brothers, Aforge Finance, Boston Consulting Group, Capgemini Consulting, Deloitte Finance, Ernst & Young Corporate Finance, Grant Thornton Corporate Finance, Kpmg Corporate Finance, Mazars Corporate Finance, Oddo & Cie, PwC Corporate Finance, Secafi Alpha, Societex…
Industrial groups : Air France, Alcatel Lucent France, Areva, Bouygues SA, EDF, France Telecom, General Electric, Orange Business Service, PSA, Sncf Participations, Suez, Thales, Veolia Water, Vivarte, Vivendi Universal…
Among emlyon business school recruiters: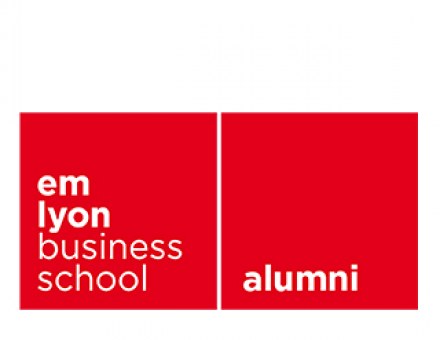 Alumni network
As a future graduate, you will hold lifelong membership of emlyon business school alumni network, a network of near to 38,600 alumni including professionals in financial risk management, quantitative finance, financial engineering,etc. covering more than 130 countries.
You will benefit from all services it offers, including the online assessment modules. Its members will help you further develop your career regardless of which stage you are at, by providing you with career development information, exchange business information with you and share their experience for you to build on.
To learn more about the employment statistics, create your account and access your personal space.