All students from the MSc in Sports Industry Management benefited from 2 learning trips these past weeks.
They first went to the French Alps, the main hub of the outdoor sports industry in Europe today. The region is an exceptional place for sports passionates and industry companies, hosting more than 300 sports brands. During their time in the French Alps students had privileged access to this specific professional network and discovered what working in the sports industry is all about through lectures, conferences etc.
Their second trip led them to Munich, host of the world-renowned international sports trade show ISPO welcoming about 2 700 exhibitors' eager to present the latest sports technology and products to approximately 80 000 visitors from 110 countries. Not only they had the great opportunity to attend ISPO and be at the heart of the sports industry for a few days but they also visited a few of the world's leading sporting brands such as adidas or the Bayern Munich.
Giovanni, current student of the program shares this special experience with us: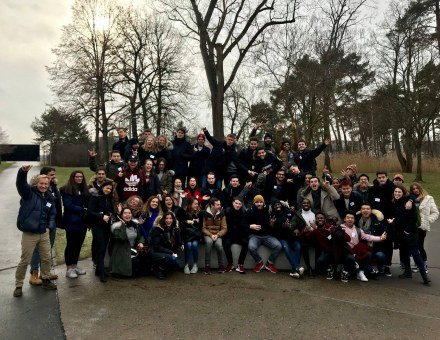 Annecy
"We spent 5 days in Annecy, the "French Pearl of the Alps".
We were sleeping a bit outside of the city center, a 5 minutes' walk to the French Ski Federation: our classroom for the following week.
In class, the brilliant Pascal Clausse (Vice-President Global Retail Amer Sports and Direct-to-Consumer Salomon), discussed with us the relationships between consumers and retailers and the evolution of retails in the past years. We also had the opportunity to visit the Amer Sport headquarters and were able to talk to former students of our program, now employees at Amer Sport. This visit was really useful in order to discover what's next after the program and discuss the challenges of finding an internship.
The second company visit was completely different, we went to the Quechua headquarters in order to discover how a design center works.
We finally did a retail tour in the streets of Chamonix and had the chance to visit the various ski resorts shops (in comparison with the retail tour we had previously done in London).
This learning trip was really focused on the outdoor sports industry and on the retail part of it.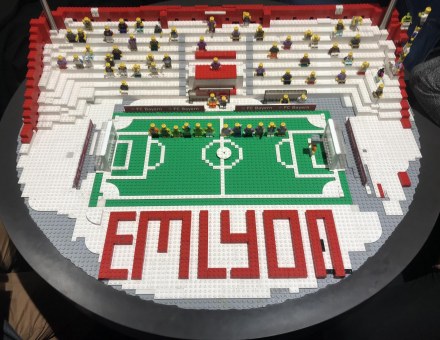 Munich
"We spent a week in Munich, in order to visit the adidas headquarters and attend the ISPO world fair.
For me, the experience at the adidas headquarters was the best part of the program so far, not because of what we did as we just did a simple tour, but because of the atmosphere of that place. We had the chance to talk to three former students that were really kind to share with us their experiences.
We also visited the Alianz Arena and used the weekend to visit the ISPO fair, the main reason of our trip. The fair is made for professionals, so it was sometimes difficult for students to talk to them without being too much of a distraction but on the other hand there were various interesting conferences to attend about many different topics."