emlyon business school is renowned for teaching its students how to be agile and adapt to the ever-changing global market place.
A number of years ago we put in place a digital admissions process to ensure that all students, no matter their geographic location and time zone, are able to apply with ease and guarantee the best chance possible to getting one step closer to their individual professional goals.
This digital admissions process has allowed us to continue the admissions process without any issues despite the current global crisis.
Applications are still open for the September 2020 intake!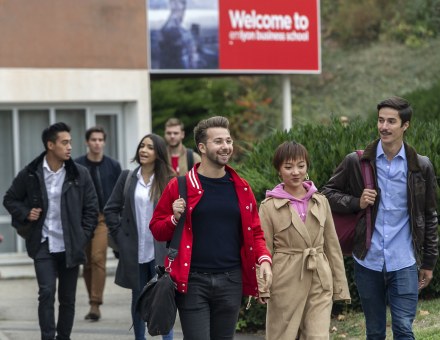 1 - Start an online application – create an account on the website of the program of your choice. Don't hesitate to get in touch with a program advisor if you have any questions!
2 - Upload your documents:
An updated CV resume
A copy of an official valid identity card or passport
A certified copy of your most recent academic degree
A certificate of attendance
A certified copy of your transcripts from the first year of your undergraduate education until now

Optional
An English proficiency test: TOEFL iBT, TOEIC, IELTS ou Cambridge for non-native speakers
An official management aptitude test score: GMAT, GRE, TAGE MAGE or GRE
Recommendation letters
3 - Validate your online application to have access to the dedicated Makers Board website for further information and links to the digital test.
4 - Complete the digital test, which is in line with today's digital landscape and the practices of major international companies in their search for new talents.
5 - The admissions board will review your application and your results will be available online. If an interview is necessary it will also be conducted online.
6 - Enroll and prepare for your arrival!