From pursuing an International MBA to ordering a café, what happens when you put an American in France in the middle of a pandemic? Just ask Jacob Westrum, MBA student (Class of 2021) who lived this experience and came out stronger, smarter, and ready to take on the leadership challenges of tomorrow.

In total, Jacob has more than 3 years of leadership, 6 years of tech, and 11 years of sales experience. Formerly, he was responsible as a Senior Manager in Business Sales Marketing Strategic Solutions at Verizon Business Group and presently, he is working at Aircall with experience in: CCaaS, UCaaS, SaaS, PaaS, IoT, Information Technology, 5G, Telecommunications, Hosted VoIP, Device & Enterprise Mobility Management, Fleet Management.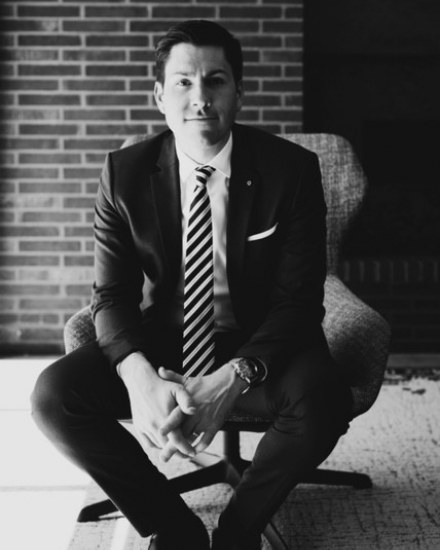 Why did you choose to join the International MBA (IMBA) program at emlyon business school?
Generally, I believe that there are 3 main criteria for choosing an MBA; the quality of education, the school's connections/network, and the post-graduate ability to change or advance in a career.

emlyon's International MBA is ranked #3 in France (The Economist, 2021), top 20 for European Business Schools (Financial Times, 2021), and known world-wide for its academic rigor and quality. Looking at the long-term, their global alumni network that spans across 130 countries. I expect that this will be very useful for my future career endeavors, wherever they may be in the world. Additionally, emlyon is known internationally for their success in helping students to achieve their professional goals. Ultimately, emlyon's IMBA checked all my MBA requirements.

From my perspective, a MBA is to be very focused while remembering who you are, why you are there, and what you are working towards. Take things one step at a time and outline your vision. My personal philosophy matched perfectly with emlyon's style of 'hands-on' learning with live business projects as well as their spirit of leadership and creativity.
What has been some highs & lows for you throughout your studies?
To be honest, I began my IMBA journey at the beginning of the pandemic and was not easy. Having moved with my wife and daughter from a large house and two cars in the United States, to a small apartment and having our lives packed into 5 suitcases, was pretty daunting. This experience taught me how to optimally prioritize things, both administratively and operationally, and also how to focus on the tasks and projects at hand and not get caught up in the minutia. I discovered how to focus on dealing with people, structuring projects, managing expectations, as well as learning how to help others align with an organization's vision. With this degree, you get access to countless diversely changing groups and projects, constant confrontation with unfamiliar subjects, and are given the tools to make sense of it in a truly international context.
Can you tell us a bit about your ELP Project? (Why you choose it, your work & results up to this point)
The Entrepreneurial Leadership Project (ELP) is a hugely positive differentiating opportunity compared to other top MBA programs. Within the ELP, you can either choose to start your own business, or to join an existing company on a strategic project. I chose the latter and joined Aircall, a leading Paris-based telephony Software as a Service (SaaS) company, on a strategic project. I had actually followed Aircall for years prior to beginning my MBA, and upon being accepted into the program, emlyon gave me the opportunity to pitch a partnership between emlyon business school and Aircall for my ELP and it was accepted! The work consisted of market research, analysis, and qualifying interviews. Our culturally-diverse emlyon-IMBA team of 5 determined 'where to play' as well as 'how to win' that ultimately led to presenting to Aircall's executive team and co-founder with our final recommendations.

As a result, I received exposure within new markets and gained a holistic perspective on the business. Given my diverse team, we had the opportunity to grow, learn and challenge each other beyond our comfort zones over our 7-month consulting project. Additionally, it led to a recommendation for a job in my target market (EMEA), and space (SaaS). emlyon has the concept of an 'early maker', "an individual, who tries, experiments, makes mistakes, starts again and learns as they go." This, coupled with emlyon's style of 'hands-on' learning with live business projects and their spirit of leadership and creativity, delivered the education and network I needed to better define and effectively advance my career.

What advice would you give other international candidates interested in joining this program?
From my experience, my 3 key take-aways would be:

1. When it comes to school, sleep, and social time, you can only really do two simultaneously and still be effective.
2. Form a plan and begin networking in advance of the IMBA… and stick to it! Also, get good at saying, 'no' to things that distract you from your goals.
3. You will likely face challenges; but, lean into them. It is likely the areas in which you need to grow the most. Once you're done, you can do an after-action report and take time to reflect.