As part of their weekly and busy schedules, students from the MSc in Digital Marketing & Data Science attended several career oriented events on October 9th. As many professionals came to our Paris campus, students were able to meet major players of the digital industry.

Here are a few insights about these successful events, directly from the students!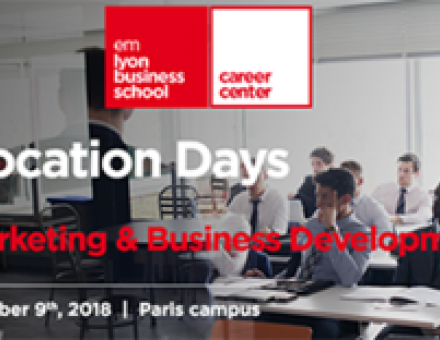 Vocation days
Students kicked off their busy day with the "Vocation Days". This event organized by emlyon business school's careers service gather various professionals from the industry whom which students were able to interact through roundtables.
As students say it best: "We had the chance to assist to a roundtable gathering 5 companies:
- British American Tobacco represented by a young graduate that worked there for a year in their Marketing Team
- Coty represented by an experimented Executive
- Publicis.Sapient represented by a Digital Consultant
- Canal + represented by a former Finance Executive now working in marketing
- La Maison du Whisky represented by a Business Developer
It was a very interesting roundtable thanks to the diversity of the companies, sectors and profiles. Moderated by an alumni, questions were broad from what the speakers initially studied, their previous positions to the descriptions of their current companies and what they are doing on a daily basis. They were very open to answer our questions and each company had its booth so that we could meet them personally and ask questions about recruitment processes. Most companies came with HR representatives. "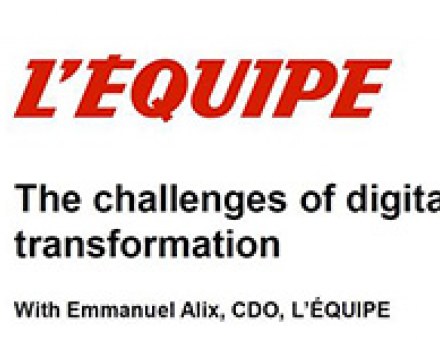 L'Equipe

That same day, Emmanuel Alix – Chief Digital Officer of the sports newspaper - came to give a conference. The topic addressed was the Digital Transformation of L'Equipe. The transition of newspapers towards digital is currently a major concern that made the conference even more interesting and relevant.

Florian (a student of the program) explains that "half of the conference was the speaker presenting his current issue and the second part was a Q&A session. M. Alix answered all our questions and made himself available at the end of the conference. Especially since L'Equipe has some internship positions to offer. I was very happy to attend this event because I have few opportunities to meet sports industry professionals although it is a sector I am particularly interested in."