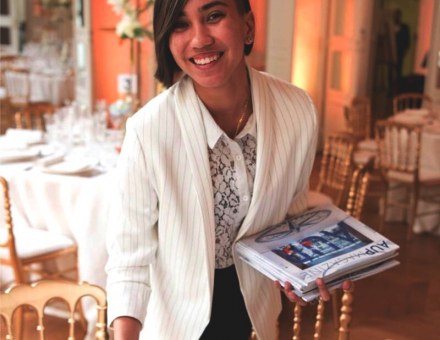 The 2020 intake of the MSc in Sports Industry Management program has taken off with a bang on campus in Paris! The students were immersed in the first part of the program called "Explore" to learn more about a world in contact change. They delved into understanding the drivers of sports markets dynamics and key trends, and also discussed consumer behavior, how to analyze data and deliver recommendations.

Current Australian/Filipino student Chiara Amor discusses why she decided to join the program!
What was your undergraduate degree in?
BA in Philosophy & Psychology (Double Major)
Why did you decide to enroll in the MSc in Sports Industry Management program?
I'm a professional Equestrian and during my undergrad university years I realized I loved organizing/managing events. I wanted to combine my love for sports and events management together. I found this program, and it just seemed to be everything I was looking for. It had the element of active learning with the study trips, insight on the industry with many professionals coming in as guest lecturers, and of course the trip to Shanghai.
Why did you choose to come to emlyon business school specifically and France?
I already did my BA at the American University of Paris- I really love the city and wanted to stay here, especially since I had settled into a routine for my sports practice and my university experience. emlyon business school provided an interesting program that immediately caught my attention and for me it was either this school/program, or I just focus on my sport!
What do you hope to achieve from your time in the program?
I hope to learn more about the sports industry, all the different areas and how to engage with it. Additionally, I'd love to make connections within the industry to aid me in my professional career, along with meeting likeminded individuals who wish to change the future of sport.