When the luxury brand industry was faced with the 2008 global financial crisis, companies had to step up to the plate and intensify the recruitment of top talent to tackle the situation. In today's COVID-19 world, the challenge is just as major. More than ever, luxury brands are turning to digital solutions to adapt to the new business and health landscape. Professor Michel Phan and Florence Rollet (Director and Pedagogical Manager respectively of the emlyon business school MSc in Luxury Management & Marketing) explain how companies and the School are embracing the need for an increasingly online consumer experience.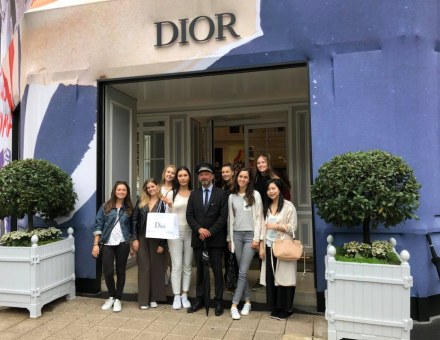 "In such changing and disrupted times as those created by COVID-19, it is ever more important that companies adapt quickly to the situation and the needs of consumers. Hence their need for young talents who can challenge existing business models and devise new ones. The luxury industry has shown the way thus far", begins Florence. In addition to her remit at emlyon business school, she also has significant industry experience via strategic roles at Christian Dior, Tiffany & Co, and Julius Baer. "The luxury industry proved itself to be resilient in 2008. It is doing so again in the current crisis and digital is clearly the way forward", she continues. According to Bain&Company, the luxury goods market in mainland China will likely achieve 48% growth in 2020. This increase will help double China's overall share of the global luxury market, says Bain, and China should become the biggest luxury market in 2025. One of the key engines of this growth has been omnichannel expansion and luxury brands have seen e-commerce not only as a sales channel but also as a marketing one and have shown a massive commitment to a comprehensive digital strategy.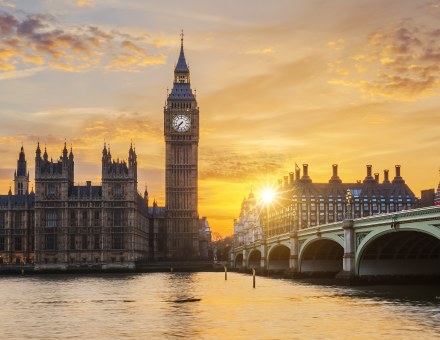 Applying and adapting knowledge
Devised in a pre-COVID world but already in anticipation of the burgeoning need for online luxury brand shopping experiences, the 18-month emlyon program comprises a truly international experience taking in the luxury capitals of Paris, London, New York, Rome and Shanghai. Particular emphasis is placed upon entrepreneurship, project management and the assimilation and application of digital technologies, notably during the Transforming Early Makers Track in the first term and the in-company project in the third term. Michel Phan explains the thinking behind these two features of the curriculum: "our aim is to prepare students for the digital future of the luxury industry, whilst learning vital organizational skills at the same time. We want to equip them with the required knowledge to kickstart their career but also be aware of just how quickly they will need to adapt that knowledge to the needs of consumers. Trust in a luxury brand is key to its success. They will need to be able to think quickly to adapt to the needs of consumers in order to maintain that trust."
Towards a new consumer experience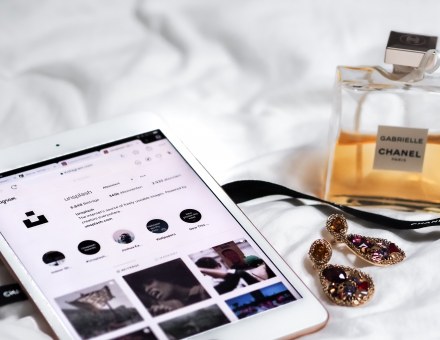 According to current statistics, online sales within the luxury brand industry are expected to jump from 8-10% of all activity to 20-25% in 5 years' time, a rise no doubt accelerated by the current global health crisis. Whilst China has continued to do business and carry out fewer closures of retail outlets than the majority of countries, other parts of the world have been forced to operate differently and more virtually. For Florence Rollet, this will ultimately lead to a new and richer online consumer experience: "when I see the 3D shopping visits that Parisian department stores offer me here in France and the virtual consumer experiences made available via the Sephora app, to name but two examples, I can see how quickly the luxury industry has risen to the challenge. All the more reason to instill in our students here at emlyon business school the importance of embracing everything digital technology has to offer."
Embracing talent in changing times
With a solid basis of academic and corporate knowledge of the field, the emlyon MSc in Luxury Management & Marketing faces an additional challenge. In a pre-COVID industry that already required speedy reactions from graduates of the program, responsiveness and adaptability are now even more important. As far as Michel Phan is concerned, this should be considered an opportunity to develop and showcase young talent rather than an obstacle. "Luxury is about staying ahead of the competition, meeting high industry standards, and satisfying demanding consumers. That is why we seek to instill not just the knowledge of the industry but also provide the sectorial insight and share the mindset to ensure future graduates of the program will be ready and able to embrace the career that awaits. These are very challenging times. We are counting on young talents with an ability to change and adapt accordingly".

For more program information, please visit masters.em-lyon.com/MSc-in-Luxury-Management-Marketing