By joining forces with partner schools in Germany and the UK, emlyon business school has succeeded in answering the call for a truly international learning experience. High-flying students benefit from the expertise of faculty from around the globe and, even in the COVID-19 times in which they live, highly promising job prospects upon graduation. Head of Programme Gudrun Kiefer explains what differentiates the degree from the rest of the market.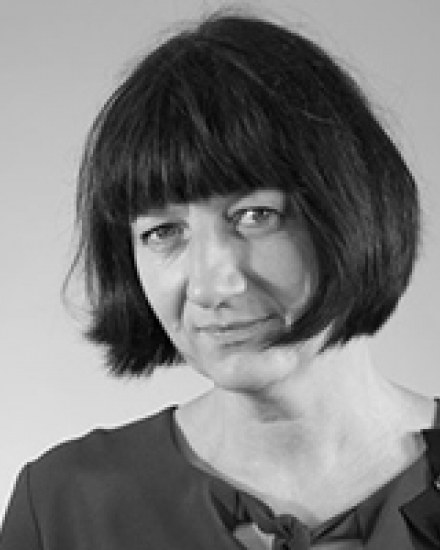 "The schools involved may be based in Lyon, Germany and Lancaster but when you look at just how cosmopolitan the faculty are, in the image of the student cohort itself, you'll quickly realise the programme is only nominally European," begins Gudrun. "We are looking for genuinely multi-cultural students in mind, spirit and professional aspirations so it is only right that we expose them to knowledge and business theories and practices from the around the world. That is exactly what they get with the European Triple Degree". The programme is also rare in having been 100% co-designed by all three participating schools and is marked by an almost-constant transit of faculty from each school in order to share their perspective and knowledge with students from their fellow partner schools.
The benefit of excellence
With up to 20 nationalities among the relatively small student cohort of 60-80 students, only 20% of emlyon business school faculty being of French nationality, professors from Lancaster University Management School being pretty much anything but British and the participating teachers from Munich School of Management comprising the Dean of the school, an array of post-doctoral educated full-time staff, PhD assistants and even former CEOs, it is safe to say students of the programme aren't starved of a breadth of cutting-edge knowledge from around the world. In case prospective students needed any further quality assurance, Munich School of Management is subject to stringent checks by the Bavarian and German governments due to its public university status, while emlyon business school and Lancaster University Management School belong to the select group of institutions to enjoy AACSB, AMBA and EQUIS "Triple Crown" accreditation status.
A diverse cohort under the microscope
The educational background of successful applicants to the European Triple Degree is impressively varied, including such diverse areas as literary studies, film industry, philosophy, human sciences, business, and management. However, certain qualities are looked for in all, as Gudrun confirms. "First and foremost, they must have a genuinely international profile, a similarly international plan for their future career, and fluency in English. They will be taking their courses separately from other students within the three partner schools and will be subject to regular academic performance checks, so they will need to be up to the task. What's more, they can potentially take the programme across three of the four potential destinations of Lyon, Shanghai, Munich and Lancaster. That, in itself, requires an open as well as culturally sensitive mindset". To ensure that each student receives the kind of guidance required and studies fully adapted to their profile and aspirations, dedicated European Triple Degree teachers and assistants are assigned to them in each school and all courses are tailor-made. Motivation for the programme must be convincingly presented upon application and proven during each course. In short, managerial knowledge alone will not suffice.
An academic return on investment
The first year of the programme comprises a series of courses each taught in an intensive, 1-week seminar format by a wide range of faculty of all nationalities from the three schools. In addition to core management courses, specialisations are offered in Corporate Finance, Marketing, Organisation, Change & Strategy, or Corporate Development. The more experiential side comes in various forms – a 6-month internship abroad and the various different student and campus lives they will experience from one school to another, not to mention the wide range of teaching approaches to which they will be exposed. As far as Gudrun is concerned, the very different academic and even corporate landscape presented by Lyon, Munich and Lancaster is key to the programme's success and stand-out status: "In Germany students will benefit from a highly rigorous approach and a fertile job market, even in these tricky times. They can even take their in-company project within a company and have excellent prospects of being recruited by the likes of Allianz, Bosch and Siemens. At Lancaster they will enjoy all the benefits of a UK-style student social life, with the added plus of brand new campus and top-notch facilities. At Lyon they can tap into the school's Asian expertise, both on the main French campus or by opting to take part of their studies in Shanghai. In short, whatever destinations they choose, by putting in the hard work they'll enjoy a significant academic and professional return on their personal investment".