I never imagine myself surrounded by people of 31 different countries sharing experiences, knowledge, beliefs, feelings and of course, the willingness to learn from others and become the true meaning of international. Well, that is so far my experience as an International MBA student at emlyon business school.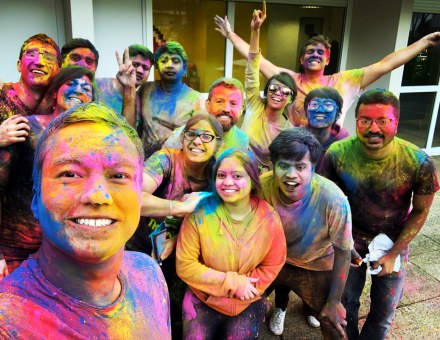 I am a Mexican – born and raised in Mexico City – with 9 years of experience as an international tax consultant in a Big4. While researching and deciding which was the best option to study my MBA, I had in mind to join an institution that was appropriate to take me out of my comfort zone and dare me to work together with people from either different cultures or professional backgrounds. As a person who mainly worked with accountants, lawyers and finance people, I knew that dealing with this diversity would be a challenge, and actually, it was.
At emlyon business school, I found the opportunity to develop abilities I was not aware of, as a starting point being conscious that the environment in which we develop ourselves (either familiar/workspace or region/country) influences so much on how we express our ideas and feelings and how we get things done, and that these behaviors can be so similar or different to mine. During the first months in the MBA, this awareness became crucial to develop quality and successful teamwork, and not because people were refusing to change their minds, but to help opening mine.
On the other side, the multidisciplinary core courses provide us the ability to develop a big picture of all the different aspects that influence the decision-making in companies. This creation of a general perspective is the result of an open-minded attitude and the opportunity to share and learn from the past experiences among classmates, said experiences span from either conventional business matters as marketing, sales, finance or human resources to totally different subjects as engineering, research and development and entrepreneurship.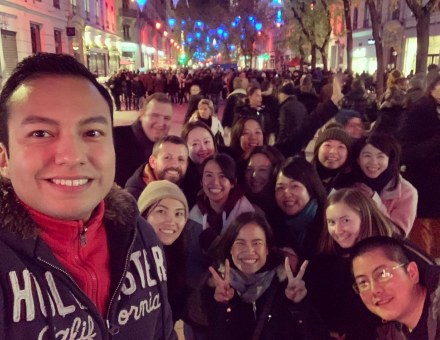 Last but not least, I cannot feel prouder of being part of different events, meals and traditional festivities from all over the world, from wearing scary customs for Halloween to getting all my face and clothes covered in colors for Holi festival; from eating for the first time in a traditional Lyonnais bouchon or a Korean barbecue place to try homemade dumplings to celebrate Chinese new year; from admiring the beauty of lights as part of the Fête des Lumières to admiring them while celebrating Diwali – the Indian festival of lights –, all those experiences are truly invaluable and definitely you would not find them as part of the emlyon business school brochure, but that is exactly what makes this MBA all about diversity.