By Pauline ROUSTAN class of 2021
The learning trips of the program have been one of the main reasons I chose to join it. Throughout the year, various learnings trips have been organized by the school in different and very interesting locations. On average, these trips have a duration of 4 to 5 days.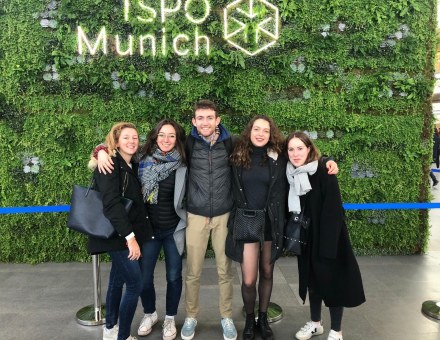 The first learning trip happened at the end of November and took place in London. We had the chance to assist in some conferences and had the opportunity to meet professionals who took some of their time to share their stories, their experiences, how they developed their businesses. Overall, it was a very rich experience, sometimes a little too soccer-oriented for my part. This brings me to the next point: we went to visit the Arsenal stadium which felt like a privilege, especially for our soccer fans! Lastly, we talked about the different types of stores that exist and made a focus on the flagship stores related to the customer experience. As we had various projects and presentations throughout the week, one of them was to go visit a list of flagship stores based in London as mystery clients and evaluate how was our customer experience inside. This was for me the most enriching part of the trip as I discovered that every brand has its own strategy very specific which can be relevant once you start paying attention to it.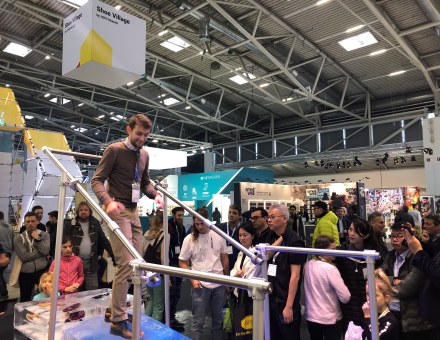 The second one happened at the end of January in Munich and has been my favorite so far. The main reason we went to Munich at this specific time is because ISPO was happening at that time. ISPO is the biggest outdoor sports fair of the world where every outdoor brand presents its new designs, new collections, innovations for the next year. Literally, almost every brand you could think of was there, from the biggest ones to the latest start-up. Skiing, alpinism, cycling, ice-skating, ice-hockey, every sport was represented. As visitors, we had the chance to spend entire days walking around when our main goal was to observe, ask questions, meet people, develop our network, etc… I had the opportunity to talk to people working for big brands such as Colmar, Rossignol or Picture but also to people starting their start-ups such as Shapeheart. Having the chance to be able to compare these two visions has been very enriching for me and comforts me in some ideas I have for my future. For example, it comforts me in the fact that I would rather work for a smaller brand than directly for a big brand such as The North Face. Other than ISPO, we had the opportunity to go visit the Bayern München and its stadium, as we did in London. Lastly, we were glad to have the chance to visit the HQ of Adidas. This visit was directed by students from emlyon business school who were doing their internships, or who have already done it and found a full-time position there. This was such a special experience too, I loved it.