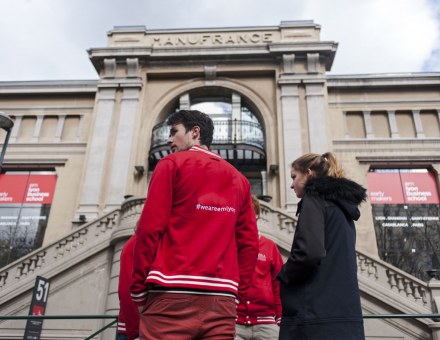 Apart from your classes, campus life and your environment are a key part of your enjoyment of the course.
Spread over 8,000 sq. meters, the Saint-Etienne campus buildings are equipped with all the latest modern facilities and are situated 10 minutes from the city center. You can get involved with the many student associations and bring your own input by coming up with new formats or initiatives and using the campus to pursue your interests with the support of the emlyon business school's teams.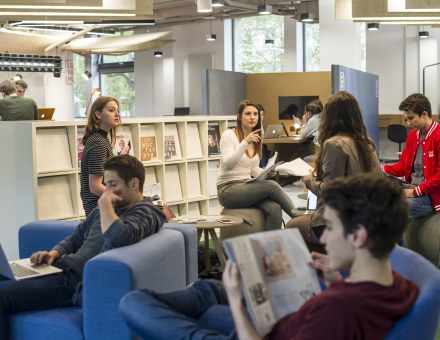 Innovative classrooms to reinvent the teaching methods of tomorrow.
The campus makes available numerous innovative tools for learning, exchanging and creating: Innovation rooms, digital boards, creativity charts …
Reflecting the innovative pedagogy applied to the Global GBBA, these spaces prefigure tomorrow's teaching methods, the School being not only a place for learning but also a place for learning how to learn, to deconstruct and reconstruct knowledge.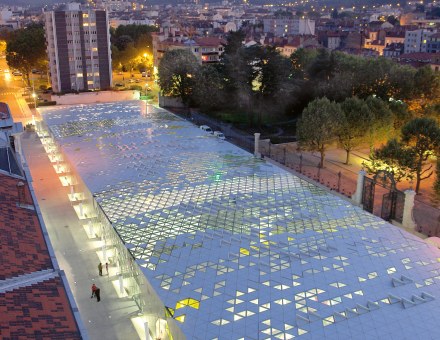 The town of St Etienne
A student town with 25,000 higher education students, Saint-Etienne is the only French city labelized "City of Design" by UNESCO. The city boasts art and history with an intense cultural scene offering the largest modern art collection after Beaubourg, a Zenith concert hall, an opera, many festivals and the International Design Biennial which attracts 200,000 visitors each year.
Saint-Etienne also enjoys a dynamic economy (20,000 businesses, the second-highest concentration of SMEs and SMIs after the Paris region, leading hubs in Design Textile, Medical and Digital Technologies). Its sports facilities and student-oriented environment (12 higher education establishments), together with a rental sector which is one of the most affordable amongst French cities, make it a great place to live and study.