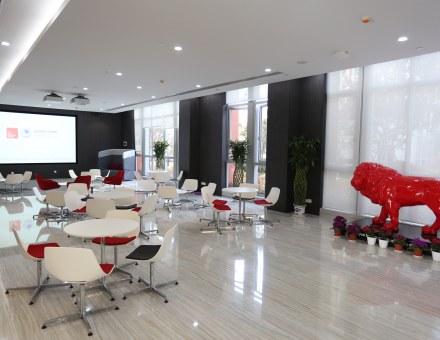 Jointly created by emlyon business school and ECNU, located in Shanghai, the most vibrant Asian metropolis, AEBS is the unique business school that crafts cross-disciplinary talents. AEBS has the ambition to build the future global business leaders and ambassadors of the new Silk Road, combining Eastern and Western wisdom, best management practices, and a high level of social responsibility.
Developed to train global entrepreneurs, AEBS combines the excellence of ECNU in the humanities and social sciences with emlyon business school's excellence in entrepreneurial management and innovation. The campus is located in a brand new building with modern equipments, in Zizhu International Education Park, near the Minhang Campus of ECNU.
Students wishing to study in Shanghai will either be recruited through the selection process managed locally (for the first year), or for the second year after a start of the program in another location (Paris or Saint-Etienne).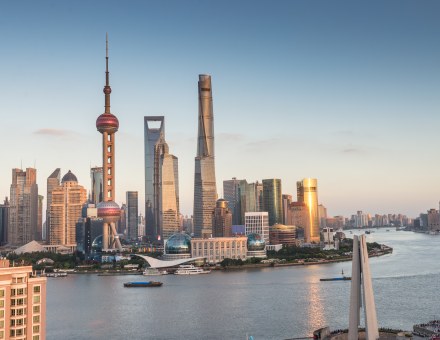 Shanghai
Thanks to its natural advantages, Shanghai has quickly become a thriving port city serving as a global crossing point and becoming one of the most influential cities on the planet. Currently the eighth largest city in the world by size, Shanghai is constantly modernizing itself and welcoming expatriates from all corners of the world. With its flourishing prosperity, it symbolizes the economic success of China as a whole and has become a world-class financial center.