In today's market full of emerging brands and products, established brands are facing unprecedented threats from new competition. Whereas some of those brands lose their influence and wane, others stand strong and gain the reputation of being "forever classics." Thanks to their long history featured with the persistent value proposition and agile product improvements, these brands stand out with supreme product quality, as well as a rich and unique brand culture and value.

Over the past hundred years, the impeccable lenses and apparatus Leica Camera produced receive high prestige in the world of photography. Being responsible for countless optical innovations, Leica Camera secures its reputation of being the brand most loved by photographers and amateurs.

Siegmund Dukek, the Managing Director at Leica Camera Greater China, to share with the students of the High-End Brand Management Master Program the guiding brand management concepts of Leica, a century-old giant in the optics industry.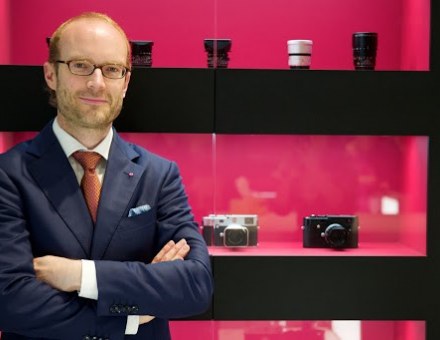 Siegmund Dukek
Managing Director, Leica Camera (Greater China)
Industry advisor of emlyon business school's MSc in High-End Brand Management.
Leica's Emphasis on Craftsmanship and Meaning
"What do you think of upon hearing the brand Leica?" asked Mr. Dukek.
"Classic, expensive, made in Germany, high quality, cameras, and microscopes..." answered our students.

Those answers are correct, but Leica stands for more than just that. From Mr. Dukek's point of view, Leica not only produces cameras but also 'eternity.' Leica cameras help people freeze transient moments in their life. Whenever people take photos with Leica cameras, they store precious memories, and such experience is invaluable.

It is the emphasis on craftsmanship and meaning that make Leica special to its customers. Its impeccable quality and constant product innovation, combined with its brand culture of capturing transient moments in life, make Leica an enduring giant in the optics industry.
Leica's Positioning and Strategy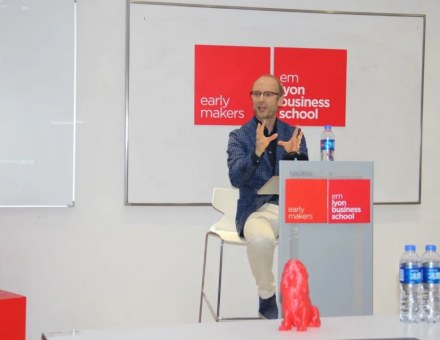 As an insider, Mr. Dukek shares Leica's brand positioning and marketing strategies:

Leica's mission is to create the best tools for photographers to capture the world and express themselves. It believes that its cameras are more than machines, but a means to channel users' emotions and insights into the image. Backed by its clear mission, Leica integrates its culture and ideal into every aspect of the brand, including product price and quality, brand image, brand position, and marketing strategy.

Mr. Duke shares Leica's brand story, from which our students learn how Leica maintains its image as a high-end, high-quality brand while adapting to changing environment:

1 - A niche brand that is also an industry leader
Although its customer base involves many professional photographers, Leica wants to create a vibrant community for all photo enthusiasts. Leica held regular exhibitions of photography in the gallery in its store located in Xintiandi Shanghai. These exhibitions are open to photographers, amateurs as well as the general public. It aims to provide a forum in which photo enthusiasts can communicate with each other and build a community.

2 - Long history and a taste for innovation
Leica's long history makes it a trusted brand. Unlike many brands with long history that dodges innovation, Leica actively produce new products and technologies to adapt to market trends and challenges. It recently developed cameras and accessories for outdoor enthusiasts and cyclists who want to capture views of the wilderness. Additionally, Leica Team take digital marketing very seriously, and put in lots of efforts on online brand communication.

3 - Perfection is always a must
In the optics industry, Leica is famous for its excessive demand for mechanical perfection. The impeccable lenses it produced are living testimony of the integrity of a hundred-year brand. Leica is a model of German precision machine manufacturing.
Mile Stones of Entering China Market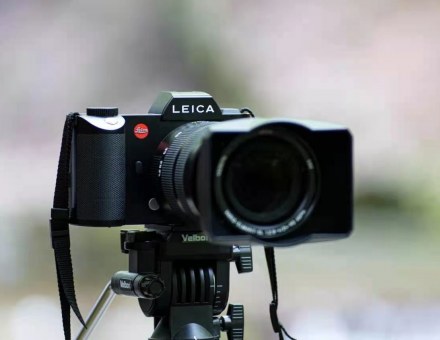 Stage One: Entrance
With a small operational team, Leica entered the Hong Kong market of China at a fast pace.

Stage Two: Distribution Control and Development
In order to better adapt to the market, Leica China Team evolved from a simple dealer and build a collaborative distribution network with other brands. The partnership with other brands also invigorates Leica's image as a leader in photographic arts. Additionally, Leica creates its own independent boutique shops, in contrast to traditional photographic equipment shopping centers where products from many brands are sold together. This allows Leica to build direct connection with its customers, laying the foundation of Leica's long-term success in the China market.

Stage Three: Enter Mainland China
Upon entering the market of Mainland China, Laica hoped to build even closer relationship with its customers. Besides a physical store in Shanghai, Leica also opened a virtual shop via Tmall and created accounts on mainstream social platforms such as Weibo and Wechat.

Stage Four: Brand Building and Communication
Leica emphasized the artistic aspect of its brand culture to target the large segment of young customers in Mainland China. Also, via interaction with its customers in both physical boutique stores and social media platforms, Leica started building a community of customer, which boosted the popularity and reputation of the brand.

Stage Five: Increasing Influence
With its resources in Shanghai, Leica started expanding its retail business to other cities.

Stage Six: Updating Customer Experience
Leica cooperated with museums and galleries to sponsor exhibitions of photographic arts, in order to increase general public's brand awareness and make more people interested in photography.

Stage Seven: Developing New Retail Method
Leica built a well-functioning CRM system centered on its retail activities. Meanwhile, it prepared itself for upcoming market challenges by recruiting talents and building a digital marketing team.