I am proud to be in the world's most diversified MBA class with more than 30 nationalities in our 63-member cohort. Ranked the top 50 business schools worldwide by Financial Times. Extremely hard work but very rewarding!
Here are some of the highlights from the year so far – and we still have 3 months to go!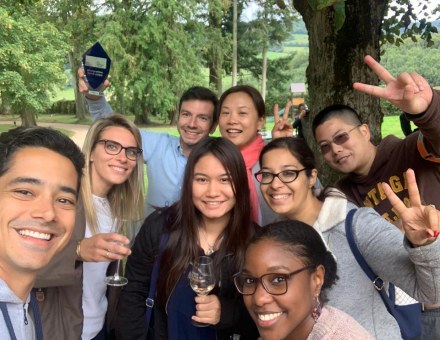 The journey starts from an integration day: we are the winners!
The integration day was an official start to the International MBA program. One full day of sports, team-building exercises, and experience of local culture for graduate students from around the globe. We were allocated with diverse tasks including physical and intellectual challenges. It was a great opportunity for getting to know each other and establish initial contact.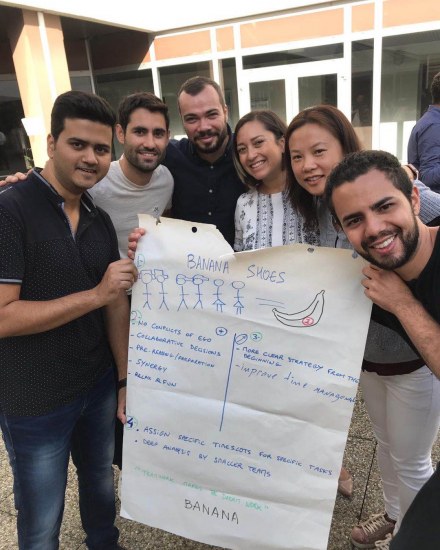 Business Strategy Game: champions!
The Business Strategy Game was our first teamwork exercise (we had the chance to constantly changing teams, working with people with diversified professional and cultural backgrounds). In our team, we were six from five different continents. We had to run a virtual business, managing company's finance, production, sales, marketing, and so on. This simulation demonstrate a holistic approach of running businesses, and we started harvesting friends!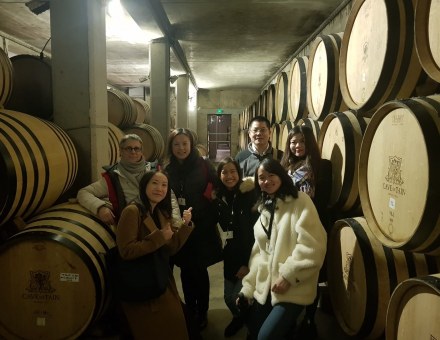 New Venture: idea to reality, made a profit, very challenging and very fun!
The New Venture class gives us a hands-on experience of entrepreneurship. Starting from an idea, conducting market research, identifying competitors, establishing business models, finding clients, and launching products or services… all in less than three months! Œnotourisme was our theme, and we had fully enjoyed the profit!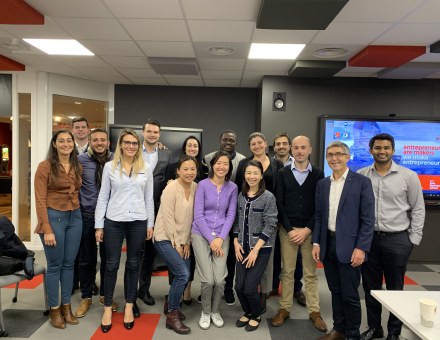 Disrupted future with GRDF. Consulting with Accor
During the MBA program, there were many opportunities to work with industry leaders in France. We were challenged with a series of questions by GRDF regarding the company's current operation. Through scenario planning, we successfully delivered inspiring suggestions to the management team. Another consulting project was conducted regarding regional marketing, finance and HR strategy for Accor. We were one of four teams selected to present team recommendations.
Finland Trip – Dialogue with Nokia
The Finland Trip was the highlight of the International MBA. 5 days, 16 companies, we learned about "Doing business in Nordic Countries". Finland is an international leader in education, technology, and pharmaceutical industries. The country's culture and institutional set-up have contributed to an open-valued ecosystem, promoting information sharing and environmentally friendly business solutions to all over the world.
Our team was the organizer of conversation with Nokia Bell Labs. We had discovered Luxturrim 5G, a product developed by Nokia Bell Labs to build key enablers for a digital smart city. We exchanged with HR and project managers, gained valuable insights on the change that Nokia had gone through during difficult times and its current focuses. Overall, the Finland trip was an excellent opportunity to learn about businesses from a broader perspective.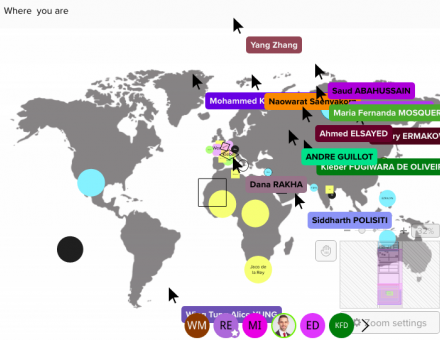 Hackathon: COVID 19 – CSR in action!
This 2 days Hackathon project has a special significance during the confinement period of the COVID-19. It aims at helping elderly to improve the quality of life by gaining independence while benefiting by engaging in social-economic infrastructure.
This in-class Hackathon experience has demonstrated tools, frameworks and overview of businesses operation and evaluation. Team members have strengthened bonds by open communication, transparency and inclusion.
We developed a Minimum Viable Product (MVP), a digital wall for elderly to stay connected to their family by sharing photos, videos and articles through any digital devises. It allows all of us to stay close to our loved ones even during the period of confinement.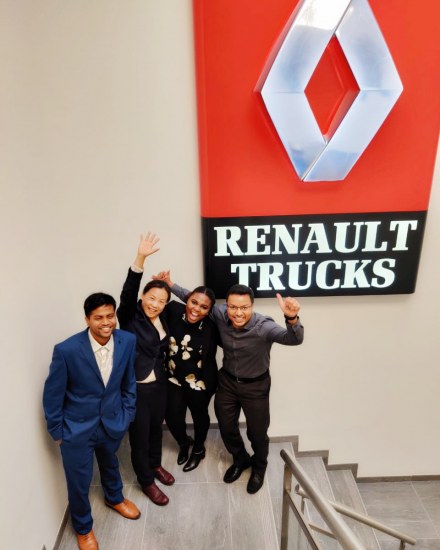 ELP Renault Trucks: Customer Centricity
The Entrepreneurial Leadership Project (ELP) is a six months long project focusing on team-building and problem-solving skills. We are in teams of 4 or 5, and had to solve a real business challenge in companies or NGOs. Our client is represented by the vice-president of strategy and executive support in Renault Trucks. The project entitled "How to place our customers at the heart of Renault Trucks culture, organization, and processes?"
This project is still ongoing. Combining business theories from marketing, finance and operations with the summary of our findings from interviews of managers throughout the whole value chain in the internal process, we propose solutions and recommendations for facilitating future implementation to establish strategic milestones.
"Knowledge is of no value unless put into practice." This exciting journey will end soon… but the amazing experience and our friendships will last for a lifetime, vivre emlyon, 2019-20 International MBA!