We've heard from our three current International MBA students on what they enjoy about the city of Lyon itself, we thought we'd ask them a bit more about their living situations and their actual expenses during their 11-month program.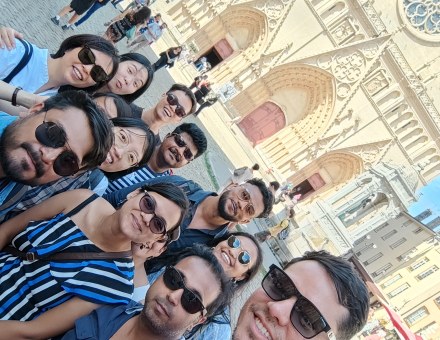 What are your living arrangements in Lyon?
Vipin: Before moving to begin my studies at emlyon business school, my thought was to stay near to the school so that I can avoid (or reduce) my travel and living expenses. To that end, I choose a shared living space (a 7-minute walk from the school) which is great because since I spend most of my time at school and at home, I feel very comfortable living here. However, while it saves my efforts on monthly costs, I need to take a couple of buses and metros to reach the city center.
Yi: In a foreign country, my roommates bring me a spiritual companionship and warmth. We can talk to each other about our new lives in France, the experiences we are all having, and we can explore the fascinating aspects of Europe together.
Cristian: I decided to stay in Lyon rather than near the school in Ecully to have a more immersive experience. I don't mind commuting the 30 minutes each morning and afternoon as long as I can have the best of both worlds. Finding a flat to share is more challenging because you need to coordinate individual interests and how these interests align, but I was pretty lucky in this process because instead of finding the flat and the person to share it with, the person and the flat found me.
How do you find the cost of living?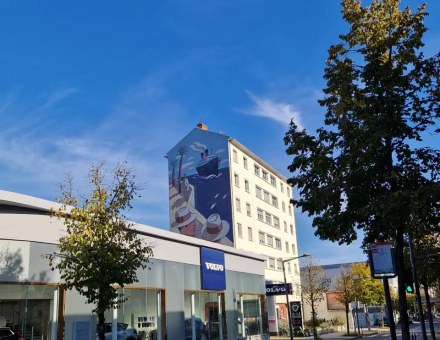 Vipin: On a comparative basis, for example compared to living in Paris, the cost of living in Lyon is low. The rentals are about 40% cheaper in Lyon than in Paris. Besides, the living expenses (monthly bills, outings, and groceries) are cheaper in Lyon than in Paris. On an absolute basis, I believe the cost of living in Lyon is fair. Given I am not currently working and using my savings, I am conscious about my expenses and the balance between costs and my immersion in the French culture. My expenses are in the range of 600-650 euros per month which includes rentals (after adjusting for CAF), groceries, outings, and eating out and the overall cost remains under my predefined budget. Living in a shared flat near the school also has helped me to save money as my rental covers the internet, electricity, hearing, and other maintenance charges.
Yi: The cost of living in Lyon is higher when compared to China. For accommodation, in Lyon I live in a studio in a university student flat of 18 square meters for 500€ per month, whereas in a large Chinese city of equal size, you can rent a two-room flat for the same price. For food, a kilo of tomatoes costs 2€ and an egg costs 0.50€ in Lyon, for reference.
Cristian: Like Vipin, using Paris as a reference, I consider the cost of living in Lyon to be fair. Now, considering that I am here as a student and using my savings (in Colombian pesos) to fund my quest, it is expensive to adjust the current currency exchange rate. However, a rental price of less than 550€ per month with all the utility bills included is a huge win. Eating out is not a financially wise decision for me if I consider that the fluctuations in the currency exchange rate, but I found that eating out in restaurants is not nearly as expensive as compared to Paris, and the gastronomic offers in Lyon are vast which is a great advantage to finding high-quality places at an affordable price. Also, LIDL and some occasional markets are the best ideas to shop for groceries affordably. Once renting and groceries are covered, 90% or more of the costs are covered. One good piece of advice is to get in touch with previous cohort students and ask them about renting prices, especially if the apartment is eligible for the CAF benefit, the type of social life they managed to have to live in those places, and access to exciting places in the city.
What is one piece of advice that you would give to future IMBA students?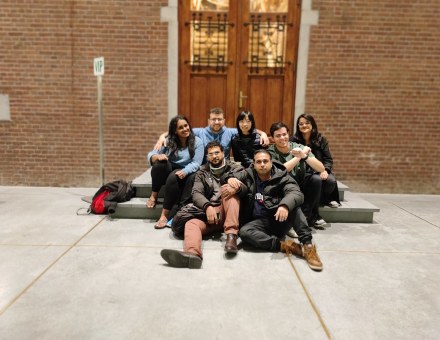 Vipin: Even having started the program with extensive professional experiences, the IMBA at emlyon has helped me so far to refresh many aspects such as strategy and design thinking. It also prepares you to better understand how to comprehend the ever-changing business environment from different perspectives, while providing you with the necessary international exposure and experiences. Nonetheless, to reap all such benefits, you need to be open-minded about learning. The school provides you with some meaningful tools and you have to put those tools to use. The school will also help you build a network with alumni and industry, but you have to make an effort to build your network and to find job opportunities. Work hard, acquire new skills, and most importantly, Network, network, and network!
Yi: My advice is very traditional: learn the theory of the textbook carefully, arm yourself with practical activities, and keep your feet on the ground while never forgetting where you came from.
Cristian: Do the level-up pre-courses as disciplined as possible, take notes, and the more you can know those concepts by heart, the better. It will give you more free time and likely allow you to be on time for many assignments. Also, prepare your apps, notebooks, or computers to have a knowledge management system (Knowledge Hub. Book: Building a second brain). I've been using Notion + Anki + GoodNotes to help me manage all the knowledge that the program delivers. Spaced repetition and Bloom's taxonomy pyramid are handy frameworks to help you study and understand new or forgotten concepts much better, too. Finally, check your calendar and list your assignments and deadlines for the upcoming 3 months. This will help you in planning ahead the many deliverables you must submit and delivering them with high quality. Oh, and start working on building your network from day one! Although there are some differences compared to students' home countries in terms of the cost of living, life in Lyon is quite affordable and moderately priced! With so much to do, see, experience and eat, as well as air and rail transportation at your fingertips, it's no surprise why our emlyon students love this location!