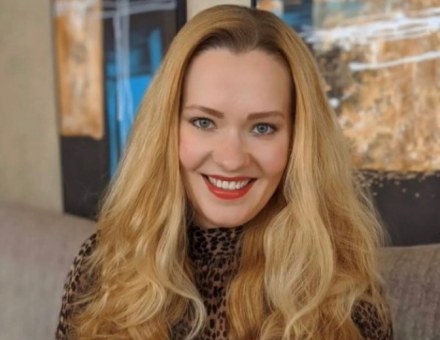 Czech alumna Markéta Prokopová from Prague graduated from the MSc in Luxury Management and Marketing program in 2019. Since then, she has been working in Abu Dhabi as a Sales Executive at Marriott Hotel Al Forsan.
What is your educational background before joining the MSc in Luxury Management and Marketing?
When I was 17 years old, I moved from a highly selected high school in Prague to the Lampeter-Strasburg High School (Pennsylvania, USA), where I completed the senior year as an exchange student. Once I moved back home, I successfully completed the International Baccalaureate at the English College in Prague. Then, I pursued my undergraduate studies in Governance, Economics and Development at Leiden University College in the Netherlands. Thanks to my academic results I was also able to participate in a university exchange at the Singapore Management University. After obtaining a high grade in my bachelor's thesis, I applied for MSc in Luxury Management & Marketing at emlyon business school.
Why did you decide to join the MSc in Luxury Management and Marketing?
It all started in the USA, where I took an Economics class. My point of view later sharpened in Singapore, where I took courses focused on Management, Marketing, Design Thinking and Innovation. I chose the luxury segment because it corresponds to the values that I naturally strive for. Being unique, refined and sophisticated as well as detail oriented. I think it is important to realize that luxury is not only about high fashion or expensive cars, although it might seem like it from the first point of view. I believe the future of luxury might actually be in health, wellness and artificial intelligence, so at the end of the day it is more about the approach that you can get from the Master's program rather than what industry you specifically study. I felt that the MSc in Luxury Management & Marketing at emlyon business school would allow me to gain such perspective within the global point of view, given the structure of the program.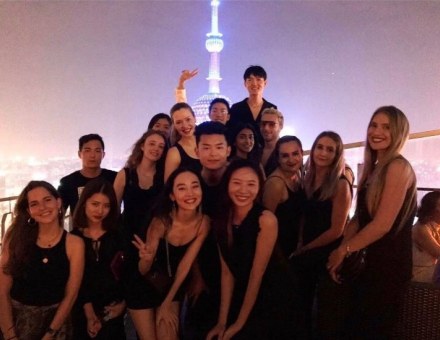 What was it like studying in 3 different locations throughout the year?
In one word – amazing - and of course challenging at the same time, but I loved it all. It opens so many doors, but then it depends on you how you utilize it and what network you build out of it. The program exposes you to a massive number of people in 3 metropolitan cities. These people can be professionals from different industries, that you can meet on multiple career days, teachers from the universities where you study during the program as well as just people that suddenly become very important in your life because you meet them at 7am at the Shanghai train station since you decided to go on a trip with your friends from the program to discover the culture and history of the country.

Nevertheless, it is important to highlight the fact that the program is not only about academics, but it is more about your ability to balance studying, traveling, staying fit and enjoying your private life. In fact, all masters programs are challenging in that way, and this one is particularly enhanced by the fact that you are studying in 3 different locations. Thus, you always have to be multiple steps ahead of time. Even though, stepping out of your comfort zone is always tough at the beginning, it benefits you in the longer run. It also teaches you a lot about yourself and about what values you have.
What were the strong points of the program?
The program allows you to experience studying and living in 3 global cities. At the same time, you constantly work with international people. That enhances the depth of your knowledge not only in terms of culture, history and politics, but more importantly in terms of behavior, etiquette and expectations which people have in other parts of the world. As a result, it allows you to develop better people skills and to understand and predict consumer behavior in different parts of the world.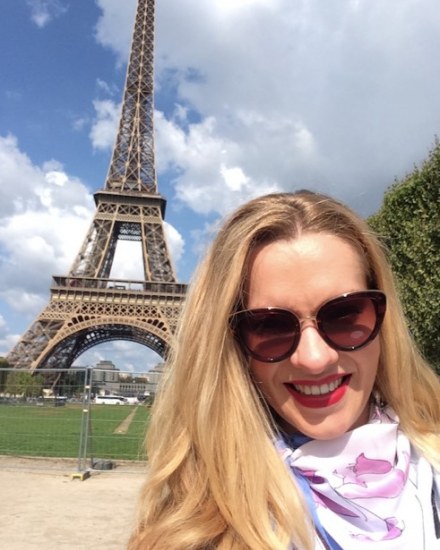 What company did you work with for your consultancy project and how did you find this practical part of the program?
My 4 friends from the program and I worked for a Paris based agency called So-Bang. It was a valuable learning experience as we were given a chance to work with a real-life client. From my experience, I would say that such opportunity allowed us to master our communication and presentation skills, because we had to keep our client informed all the time. I believe it gave us a chance to learn how to be more efficient and productive in the limited time period we had. Moreover, if you do not underestimate the project and take it seriously, you will have great outcome about which you can talk while having internship or work interviews.
How did you get your internship and how was the experience?
Getting an internship was one of the most challenging things for me during the program. I started applying when I was in NYC (approximately around the months of January and February) and secured it when I was in Shanghai (at the end of May). Initially I was applying for internships in Paris, then in NYC, London and other European cities and at the end I got an offer to work for a luxury retailer (in the sales and marketing department) that owns approximately 12 boutiques back home in Prague. This process might really test you, because it takes time, energy, and determination. You cannot imagine how many rejections, either for being overqualified or for "not matching their desired profile", I received, especially during the time when I was in Shanghai. Then, I got an offer from NYC, which unfortunately did not go ahead because they realized that I am not an American and they politely told me that the company cannot pay for my visa.

Although it might seem like a painful process, overall it benefits you. I think it is crucial for the internship to take place as soon as you finish the program because it will put you on the right track. At the same time, it also really helped me to advance my understanding of the harsh business reality. Moreover, it allowed me to write my thesis as I had access to the concrete data.
How did you decide what you wanted to do after the program finished?
I spent a lot of time by talking to people from multiple industries, especially the ones that I was interested in. Being open minded helped me to consider various options. I knew where my strengths are and I worked around it.
What was your first job after graduation and how long did it take you to get hired?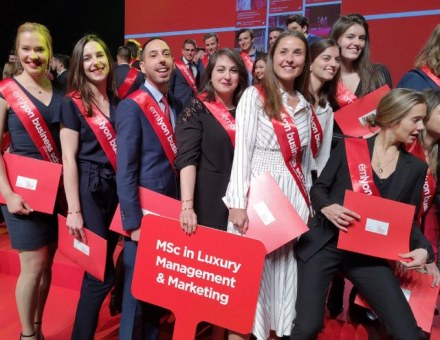 I was strongly determined to have a work experience abroad, so I decided to accept an offer from a sales and marketing department in one of the five-star hotels in Abu Dhabi, the United Arab Emirates. I applied for this position at the end of my internship (December 2018) and I started working in February 2019, which was 2 months before my graduation (April 2019). Now, when I look back, I can say that it was easier to get the actual job than the internship.
How did the program prepare you for your first job?
On one hand, I can say that it did prepare me for my first job as I was very well trained to work with many international people on multiple tasks at the same time. Of course, I got to know new things during the program as well, but most importantly I gained the perspective which I could start applying in the hospitality segment.

On the other hand, the program can never prepare you for everything. I believe that you should keep learning new things throughout the life. Over the past year and three months, I have learnt so many new things that I am sure will help me to secure my further personal and career growth.
Do you have any advice for candidates applying to the program?
Firstly, be prepared for how fast it will go. Having good time management skills is crucial. Don't snooze, because you will lose. Secondly, I would advise everyone to start building their network as soon as they begin the program. I suggest to use LinkedIn and take advantage of the career and networking days. Thirdly, start thinking about your thesis as soon as possible. It will save you from submitting a piece of work that you are not proud of.