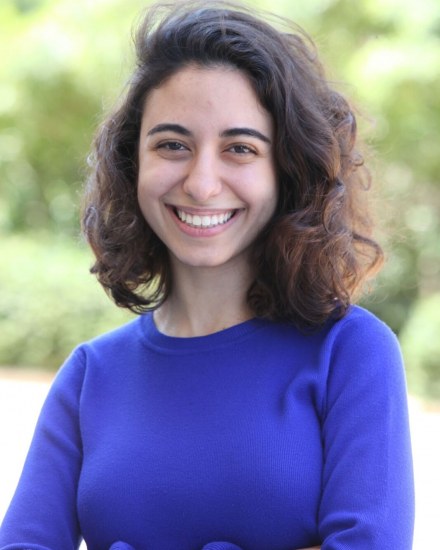 Maria Ghorayeb is a-21 year old Msc In Management – Grande Ecole student from Lebanon. She has lived her whole life in different countries such as Thailand, India, Lebanon, and Sweden… After graduated from the American University of Beirut with a Bachelor of Business Administration, she decided to join emlyon business school. Discover her experience in the school and the city of Lyon.
The choice of emlyon business school

I always had this dream of studying in France. I knew a couple of things about French schools and my brother had studied at emlyon business school. I therefore knew that this business school was well ranked and that students there could easily create a network to later on get a job. The numbers spoke for themselves: 94% of the students score a job before even getting out of the school. What pushed me however to choose emlyon business school was the fact that this school had the first incubator in France. I therefore knew that if I wanted to create my own business someday I would need the expertise of this school.

What I love about emlyon is mostly the fact that in this school, we build our own career path, meaning that as students we can choose when we want to do our internship, where we want to do it. The school has also a huge part dedicated to student associations. Those associations allow us to learn how to manage projects, budgets ... basically we are applying the knowledge learned in class in these courses. Finally, I love the fact that we can meet everyday people from different nationalities. emlyon business school is a melting pot in itself!
The city of Lyon

I once visited Lyon and found it to be a cosy and beautiful city. The fact that Lyon was considered as a "young" and dynamic city full of French and exchange students pushed me to come and live here. I can assure you today that I made the right choice!