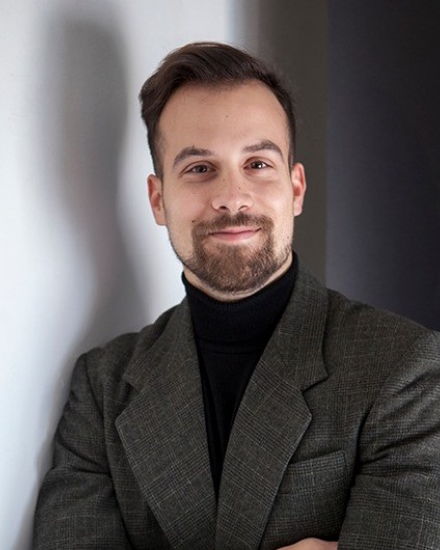 Tell us about yourself?
I was born in Moscow, but I have been living in Spain since I was 2 years old, Madrid is where I call home. I would describe myself as empathic, a hard worker, sociable and curious to learn new things.

I am interested in working in the Music & Entertainment sector, with companies like Universal Music Group or Sony Music, but also, I would love to work in a sector like luxury with companies like Kering or Chanel.
Why did you choose Digital Marketing and Data Science program?
I know the future is in Data Science, but I was looking for a master's program that also focuses on Business. After looking up different universities, I identified this as the best choice for a hybrid profile such as the one I was looking for.
What are the challenges of studying online?
Some questions could be really easy to answer in person but get more complicated on Zoom. Also, it makes the whole university experience much more individualistic and that's really sad in my opinion. I think one of the main outcomes you should get from your studies is the interaction with other students.
What are the advantages of studying online?
It makes it easier to access knowledge for everyone and reduces costs of studying, which would help people in more complicated economic situation to get to prestigious universities even if they did not manage to get a scholarship.

It also allows me to use my time more efficiently during the day and not lose time in transportation. The possibility of recording classes allows me to review them whenever I want or in case, I missed a class.
What has been your most memorable professional experience so far?
I really enjoyed the opportunity to have 1 to 1 meetings with different companies during our Career Forum. I think the visibility and insights about what it is like working for top companies in the market is an incredible opportunity.

I had the opportunity to talk with companies like Balenciaga, Chanel and Edenred and all the conversations were really insightful and useful moments.
What advice would you give to incoming students?
Come really motivated because it's an intense program where they will learn a lot of new things and they would have access to a lot of resources and teachers. They have to come with the motivation of going the extra mile and going deeper in the things they learn in class, because in the end, it depends on them the impact the master's degree has on their careers.

Interview conducted by Joy Njogu, student in the MSc in Digital Marketing & Data Science.