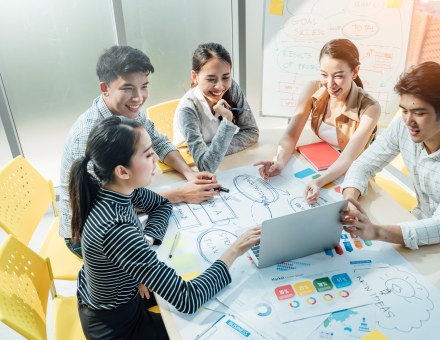 Are you eligible?
Students will be selected among all candidates according to the admission requirements of emlyon. They are:
Bachelor's degree or above. Applicants with quantitative knowledge, including calculus, linear algebra and probability/statistics, and computer programming foundation, including Python, Java, C+ and data structure, are preferred.
Once qualified, applicants will attend the interview organized by both parties and finally be admitted on the basis of merit.
You can apply whilst studying the last year of the degree which makes you eligible for the program (Bachelor's Degree minimum).
You are eligible, apply!
Step 1: Your Application file
Mandatory documents:
A resume
A copy of passport
A copy of ID card
A certified copy of your most recent academic degree
A proof of enrolment statement for applicants currently enrolled in higher education
A certified copy of your transcripts from the first year of your undergraduate education until now
Step 2: Interview
You will be required to attend an interview organized by emlyon business school.
Application fee
For the September 2022 intake, the application fee is RMB1,800 per person
Admission results
The admissions board will review your application and your digital tests. You will receive an email as soon as possible to inform you that your results are available on your makersboard.
Confirm your enrollment
You will have 10 calendar days after your admission results to complete the enrollment form on your makersboard.
To find out the key dates, the admission conditions and the contact of your program advisor, create your account and access your personal space.