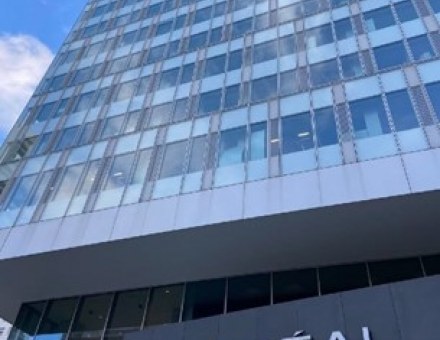 Students from MSc in High-end Brand Management visit the headquarter of the cosmetic industry worldwide leader L'Oréal, Paris.

On December 1st, students of Master of Science in High-end Brand management of both 2021 and 2020 intakes, had the amazing opportunity to visit L'Oréal headquarter in Paris, to have a better insight of the group's value proposition, core mission, as well as to discover opportunities for new talents offered by the company.
In the afternoon the students had the opportunity to visit L'Oréal Group headquarter and to receive an introduction of L'Oréal Group from three different speakers who shared with the students their personal career journey as well as the group's values, working culture, core mission and opportunities for new talents.
Career Workshop | Working in France
In the morning, before visiting L'Oréal headquarter, students had the opportunity to get an insight of the French working environment from Mrs. Anne Evanno. Mrs. Evanno shared her experience with students and gave them useful tips on how to implement their CVs by using their individual talents and qualities. As working in France can be very challenging for international student, Mrs. Evanno then explained how to better integrate with the working environment in France by giving students an insight of the working culture to be expected when working for french companies.
"Our mission is to create the beauty that moves the world"
L'Oréal Group
Speakers | Chloé Touchard
Chloé Touchard
International Marketing Axis Director | LA ROCHE-POSAY at L'Oréal

emlyon Alumni and currently Director of International Marketing for La Roche Posay, Ms. Touchard manages a team of 8 people woking in both marketing and digital division.

Ms. Touchard introduced to the students her personal career path, from her first internship as an assistant, to her current position. She gave to the student a deep insight about her current and past job positions and what her tasks were throughout her 5 year long career at L'Oréal Group. The students could see her career development and personal growth throughout the different project she managed, from the repositioning of the Carita global strategy and the development of its marketing mix, to the international management of Force Supreme, #1 of anti-age in men's selective skincare by Biotherm Homme.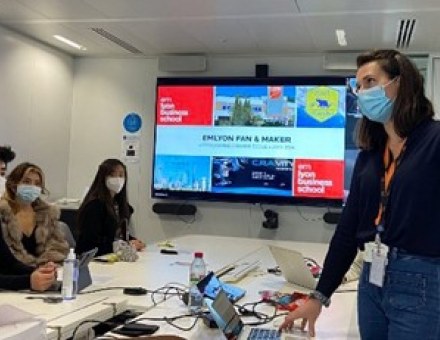 "What is the most important aspect you look for in a candidate at L'Oréal?"
"For me I would say the most important thing is the ability to story-tell yourself, to tell people what are your unique traits that can bring value to the Group in order to purse its mission"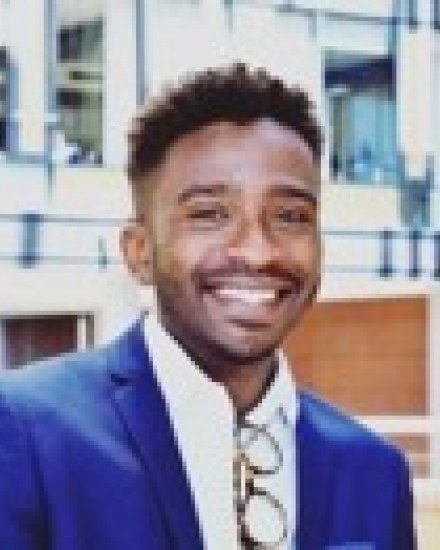 Speakers | Abdilah Merzoug
Abdilah Merzoug
Talent Acquisition Manager | Luxury Division

Mr. Merzoug gave the students an insight of L'Oréal group by presenting the different divisions of the company ad well as the 36 international brands of the Group, including Kiehl's, Lancôme, Giorgio Armani Beauty, Yves Saint Laurent Beauté, Ralph Lauren, Clarisonic, Maybelline New York, Essie, Kérastase and many more.

The Group can count four unique divisions:
Luxe
Consumer Products
Active Cosmetics
Professional Products

As stated by Mr. Merzoug each division has a specific mission that targets different consumers and different needs.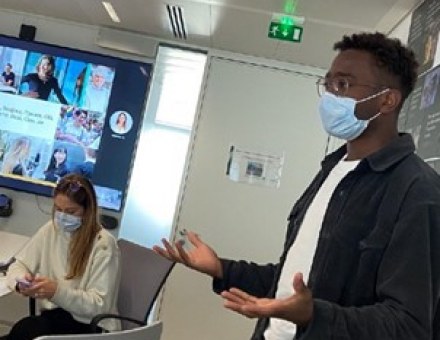 Group's core values and mission

Mr. Merzoug proceeded to introduce the students the main mission of L'Oréal Group to create "The Beauty that moves The World". The Group main purpose is create beauty for everyone around the world and to help people build a shared future by promoting diversity and inclusion while simultaneously preserving our planet.

"Freedom to go beyond, that's the beauty of L'Oréal"
Mr. Merzoug also introduced L'Oréal HR mission, which is to inspire and encourage dynamic talents by creating opportunities around 150 countries to promote. The Group is constantly looking for candidates from different backgrounds and cultures that can bring their unique personality and mind-set to bring value to the company and ultimately pursue its universal mission..
"We create innovation for everyone"
L'Oréal Group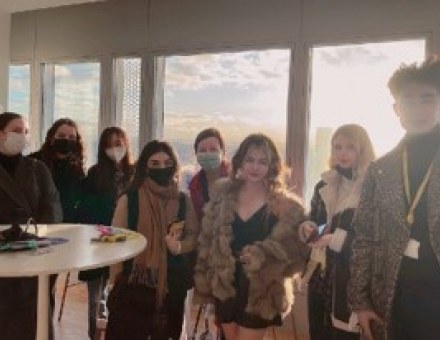 Students from HEBM 2020 & 2021 intakes at L'Oréal Headquarter, Paris.