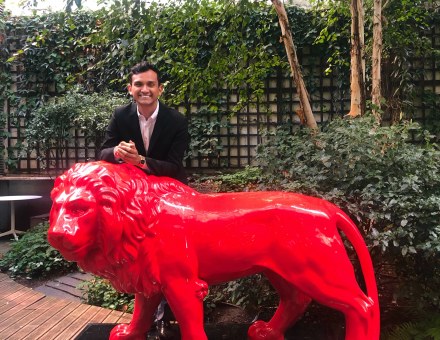 I am Alam Díaz, currently a Luxury Management & Marketing student at emlyon business school. Before joining the program, I majored in Industrial Engineering and worked in the cosmetics and banking industries in Mexico. When looking for a master's program, emlyon business school's Master in Luxury Management & Marketing really stood out from the rest. This program is very appealing due to its truly global view of the luxury industry, giving me the chance to learn from top international luxury hubs. I would also be studying in worldwide top ranked partner schools such as London College of Fashion (London), Parsons School of Design (New York) or Luiss Business School (Rome), tailoring my experience closer to my professional goals. Another factor that made me choose emlyon business schoolwas its very hand on approach to the industry with its Transforming Early Makes (TEM) project, where we needed to propose a feasible solution to a problem from the luxury industry, and the In-Company Project (ICP) in Shanghai. With this ICP we'll be able apply our knowledge from the program to a real life project regarding the Chinese market in a luxury company.
We had a challenging semester at emlyon business school's Parisian campus. The first semester is focused on having a general view of the luxury industry. We had a great variety of courses that are crucial for understanding the basics, ranging from consumer lifestyle and digital transformation to procurement and law. Since most of our professors were luxury professionals, we were able to have real insight from the industry. Within our semester in Paris we had a lot of companies visit our campus and give us seminars like L'Oréal, Coty, Chanel, Guerlain, Chloé, Richemont Group, Hermès, etc. These were unique experiences to network and chat with managers and recruiters. Another highlight we had was the chance to visit the Hotel Plaza Athénée, a world renowned palace hotel. During our visit we were able to see the importance of customer experience and service in luxury hospitality.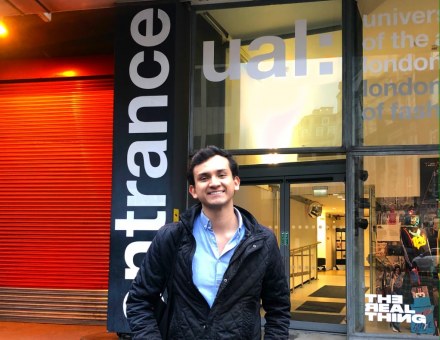 I recently ended my semester at the London College of Fashion where I learned about the fashion management specifics for luxury. Later this year I can't wait to study the Asian luxury industry in Shanghai. According to Bain & Company, in 2025, Chinese consumers will take up at least 45% of the luxury market, making it the place to be to study luxury.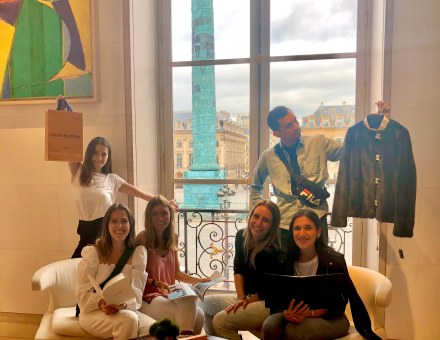 One of the things I like the most about the program, is that it's very diverse (95 students with 22 nationalities) not only by nationalities but also of backgrounds. We have students from different major's such as management, communications, engineering, law, textile design, marketing, to name a few. This really makes interesting debates in class with such diversity of thought! At the beginning of our program we had team building events to get to know everyone. We spent a day at a camp outside of Paris where we did a tasty Top Chef challenge and fun outdoor activities. Another activity we had was a very fun treasure hunt were we got to discover Paris through its iconic luxury landmarks. Living the earlymakers spirit, we organized a couple of reunions during our semester were students would bring food from their home countries and share it with others. I have met some of the most incredible people within the program which I am proud to call them my friends. They are passionate, curious and eager to lead the change within the luxury industry.