Setting up your own business means deciding when best to take the plunge. However, this does not mean that the optimal conditions for success cannot be created before getting started. emlyon business school alumnus Arjun Natarajan reflects on the key role of training in order to succeed, as evidenced by the school's MSc in Global Innovation & Entrepreneurship.
"Entrepreneurship was a long-held ambition as I wanted to do business on a larger scale rather than the standard 9-to-5 work routine. Doing business in a global setting has always been part of my DNA", begins Arjun when looking back at a career that began in logistics, transportation, and telecom before branching out into management consulting and investment. His professional journey has taken him from India to the US and now China, as well as studies in the UK and France, graduating from emlyon business school in 2018. He is the founder and chairman of A&J Consulting International, a management consulting and investment firm that helps companies deal with cross-border expansion and entry into new markets, especially Chinese businesses seeking to expand globally and obtain overseas investment.
An entrepreneurship community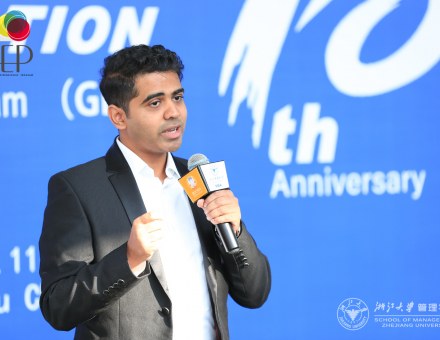 Attracted by the global dimension to entrepreneurial studies at emlyon, Arjun rates very highly the teaching and lessons learned during his time there. However, this is only 50% of the reason behind the success of his subsequent career. "The school was recommended to me by an MSc in Sports Industry Management alumnus. The quality of the curriculum was unique, practical, and intellectually challenging but my peers were also crucial to the experience. This learning curve has continued beyond graduation and impacted my career. Learning from books is one thing but learning from others is just as crucial to future entrepreneurial success. Working with other people and gaining knowledge from them during your studies provides vital preparation for the realities of entrepreneurship. The global dimension to the program combined with an international cohort from various backgrounds brings a multi-dimensional approach to methodological entrepreneurship. The multi-faceted approach prepares you to become a new age global-citizen".
Learning from success
Key to the preparation offered at emlyon in entrepreneurship is its MSc in Global Innovation & Entrepreneurship, an 18-month learning experience spanning Lyon, Casablanca and Shanghai. The program was devised not only to hone business skills but also to provide a truly international experience and encourage participants to devise sustainable ways of doing business in the future. For Arjun, this blend of academic and experiential learning will help graduates and entrepreneurs equip themselves for a successful career from the outset. "I am a firm believer that you learn not only from mistakes but also by acquiring the tools and creating conditions to succeed. IQ-based skill sets are important as they help you navigate uncertainties and complex situations. That said, being the smartest in the room does not guarantee a risk-free entrepreneurial career, hence why I place so much value on training before launching your business venture. This blend of skillsets, experimental learning, and cross-border cultural and business interaction helps you transform into an omnipreneur".
Business cultural sensitivity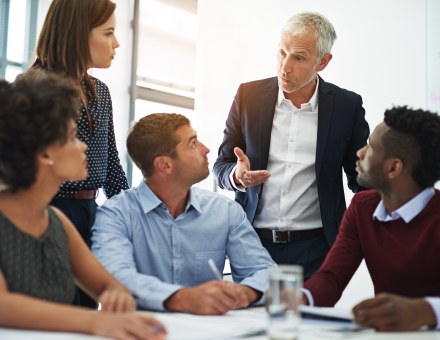 When questioned on the current MSc in Global Innovation & Entrepreneurship at emlyon, Arjun is captivated by the existing Startup Bootcamp, Effectual Entrepreneurship, Design Thinking, Disruptive Innovation, New Venture Creation, Private Equity course content and the multi-destination aspect. "I believe in the need to be taken out of your comfort zone, a process that can begin before launching your business, while you are still studying. Any global entrepreneur worth his salt will have to deal with different working cultures and business practices, so the international exposure offered in Lyon would have major pulling power for me if I were a prospective student of entrepreneurship. Cultural sensitivity is a key skill, one that you can acquire from an internationally-structured MSc such as the one delivered at emlyon". During my time at emlyon, I got the chance to learn from international experiences in France, China, and the US. In the MSc in Global innovation & Entrepreneurship, given the focus of social Entrepreneurship, Casablanca (Morocco) has replaced the US.
Potential new avenues
In a learning environment where key professional guidance is offered to students, in-company experience and considerable emphasis placed upon sustainable business practices, Arjun sees room for new avenues of development: "as a student, I would want to participate in as many cross-country business trips as possible. There is no substitute for learning from others so by reinforcing the global dimension to the program, students' people skills would come on in leaps and bounds. Man-management is crucial to success as an entrepreneur, so the more people you meet, the more business success you will enjoy in the future. The school's approach to management, entrepreneurship, and global leadership is unique in its meticulous framework and methodology. My entrepreneurship program experience in emlyon lived up to my expectations".