Fragrance is often the first experience of a customer with the beauty and luxury industry.
For years, the fragrance industry has been quite traditional and sometimes even conservative. Times are changing, however, and the fragrance market meets with new, major, and game-changing evolutions.
This prosperous industry is part of a challenging business culture that is constantly looking for young professionals who can adapt to the fragrance industry's high standards and have already been confronted to the reality of the luxury market. A set of skills only taught in industry-specific programs such as emlyon business school's MSc in Luxury Management & Marketing that provides students with privileged contact with various luxury and fragrance companies.
Here are some of the top trends in the fragrance industry.
A prosperous industry
In 1998, the total number of perfumes in the world was 205. More than 20 years later, the number reached 2,000. Such development illustrates the massive progress of the fragrance industry.
Two aspects underlie this growth. The first one pertains to the rise of flankers. Flankers are perfumes that share some attributes of an already existing perfume. The best flanker success story is probably Black Opium from Yves Saint Laurent (YSL). Black Opium is the young version of the classic Opium that was launched 40 years ago. This flanker quickly enticed the early millennials. At the same time, it allowed YSL to expand its customer base. Today, Black Opium is the first growth factor of the French brand YSL.
Niche perfumes and personalization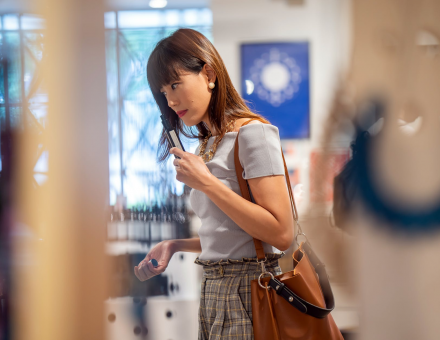 The second factor in the development of the fragrance industry is the recent expansion of niche perfumes. These fragrances are original and relatively more expensive than traditional fragrances.
Niche perfumes are handcrafted with high-quality materials and are highly customized, thus indicating a complete break from mainstream perfumes. Niche communication and distribution (in concept stores) reinforce the impression of obtaining a unique product for customers. Finally, niche perfumes respond to the consumers' quest for authenticity and meaning.
Genderless fragrances
An increasing number of unisex fragrances are available in the market. Gender is no longer the first question that customers ask about a fragrance. Today's consumers are looking for a scent, an experience or an emotion, whatever its categorization. This trend is essentially a throwback to the origins, because before the Second World War, perfumes were already unisex.
"By definition, scent doesn't have a gender," stated Eric Korman, co-founder of Phlur. A recent survey reports that approximately 72% of consumers intend to try a unisex scent in 2018.
Vegan perfumes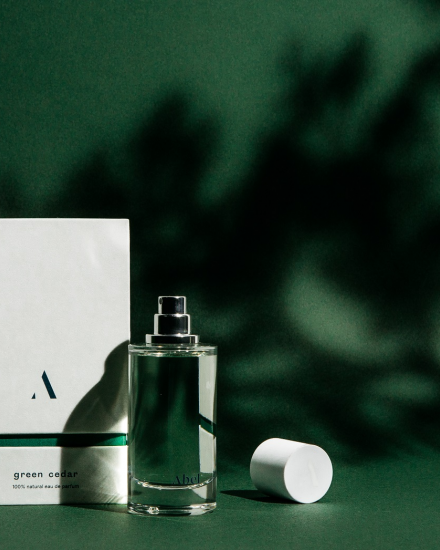 The rise of veganism seemed unstoppable in the past few years. According to several studies, there are more than a billion vegans worldwide. All the industries should take into account this significant trend, especially the beauty market.
Why do vegans prefer vegan perfume? Vegans look for perfumes without extracts of milk, honey, leather, and beeswax, which are often present in classic fragrances. Additionally, they ensure that vegan perfumes have not been tested on animals and that these perfumes do not contain secretions from animals. These secretions are used by animals to mark their territories and are often utilized as fixatives to make a scent last longer.
Picture on the left: Smoky scent Green Cedar is created from a mix of two sustainable, wild-harvested cedars from the Texan forests and Moroccan mountains, sweetened by a touch of magnolia
Opportunity to sample and mix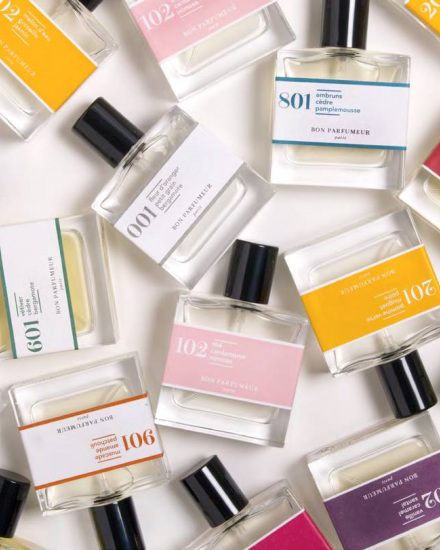 A final major trend in the fragrance industry is the use of multiple perfumes. This case is especially true with millennials who don't buy a single perfume over the years. Millennials prefer to change fragrances according to the day, season, or mood. The fragrance industry answered this trend by developing sample fragrances with reduced prices.
Some perfumers based their business model on this trend. For example, the French perfumer Bon Parfumeur offers customers the opportunity to mix and match different fragrances to obtain a unique fragrance that fits a mood or a desire.
Picture on the right: Bon Parfumeur fragrances are designed to be mixed and matched, and each is simply identified by key ingredients
These trends show that the fragrance industry sticks to changing consumer behavior. Nevertheless, perfume is still a luxury product, and the global perfume market is projected to reach US$64.6 billion by 2023 (the global perfume market was worth US$ 37.4 billion in 2017).
This article caught your eye? Are you a luxury passionate? Go further and discover emlyon business school's MSc in Luxury Management & Marketing, a program that gives students the ability to understand and anticipate trends in the fragrance and luxury industry, with skills gained in cutting-edge international hubs: London or New York City and get ready for tomorrow's challenges in Shanghai.