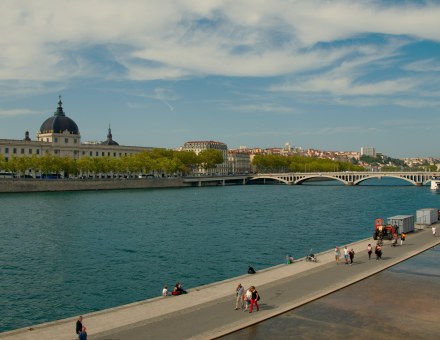 Cultural Activities
Since the Renaissance, the banks of the two rivers, the Rhône and the Saône, that flow through the city, the Fourvière basilica that dominates the city centre, and the Old Lyon, are sights that make Lyon an extremely pleasant place to live in.
Therefore, coming to Lyon – France also means discovering its cultural heritage, participating in exciting and original activities and enjoying the French cuisine!
To allow each student to fully enjoy their stay with us in Lyon, they will receive a 4-day Lyon City Card.
This special pass gives you free access to more than 38 activities including 23 museums and their temporary exhibitions, guided visits, mini-cruises… for 4 consecutive days.
Each student will have the opportunity to choose as many activities as they want, according to their own interests.
For more information and details about the activities: https://en.lyoncitycard.com/
Corporate Visits
We are convinced that companies and school must work hand in hand to face major economic and societal disruptions and together provide new answers to the world's challenges.
Thanks to our large network of corporate partners, company visits are also planned.
These visits, designed to provide participants with a first hand look at "real world" business contexts in France are fully integrated into the Summer School' program.
Housing
It is not easy to find accommodation, especially in large French cities, so make sure to start your search as soon as possible.

You will find more information on the different type of housing in Lyon and Paris

With our partner Studapart access hundreds of exclusive offers: studios, flatshares, homestays… and benefit from personalized support throughout your rent!
 

"I really enjoyed my two weeks summer school at emlyon. Even if it was too short and it went too fast, I had the best 2 weeks I would never forget! I chose the summer program at emlyon because it looked like an incredible opportunity to spend 2 weeks abroad in one of the highest ranked business school in Europe. The course and professor were amazing. It taught me a lot, kind of reinforced what I learnt at my home institution and brought so many awesome people together from all over the world. I really enjoyed the European and French culture as well the exiting city of Lyon. I absolutely recommend this program, you will never regret it!"

 

Shea / University of Florida - USA / 2022 Summer School