A graduate of emlyon's Finance programs at Bachelor and MSc level, Raphaël arrived at the school with a thirst for entrepreneurship and emerged with it duly quenched, thanks to the school's business incubator. His dream has since become a reality. He co-founded Valuation Advisory and then founded RB Advisory, a leading M&A outsourcing firm for investment banks and M&A independent advisors. RB Advisory is neither an investment bank nor a consulting firm, assisting investment banks and independent M&A advisors in drafting their presentation documents and building financial models. Raphaël recounts where his entrepreneurial journey started and where it is heading.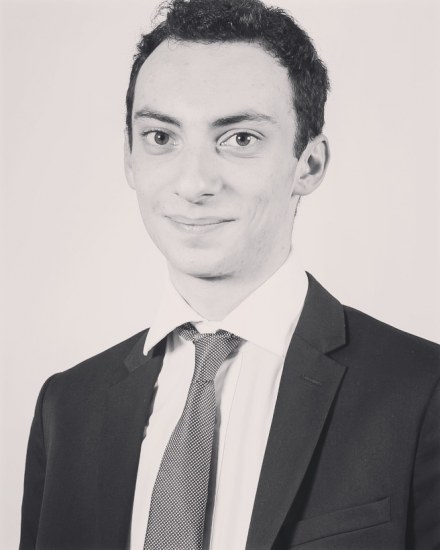 What was your educational background and what brought you to emlyon business school?
I was studying Advanced Mathematics at preparatory class level in Paris. It was during the final year of these studies, in 2017, that the idea of entrepreneurship began to germinate. The incubator already present and active at emlyon proved a major draw for me, so I took a Bachelor's in General Finance at the school that enabled me to enter the incubator right away and get started with feeding my passion for business creation, whilst honing my knowledge in Finance.
Tell us about your experience of the incubator.
My motto then (and still today) is to study the market for opportunities, ideally ones that have not yet been exploited, and then take the plunge. Over time, I devised a project called Liv'In. With the help of partners who already had around 270,000 LinkedIn followers at the time and have gone on to become superstars, I set up a service based around 3D printing. The idea via this technology and with external service providers well versed in coding was to offer the chance to anyone to co-construct a house-building project. However, the project was much more than just technology and financial know-how. Firm emphasis was placed on the use of ecological raw materials and making the service accessible (not just financially) to all, so that greater equality of access to such a project and service for women, people with disabilities etc could be addressed.
What support and expertise did emlyon have to offer during your studies at the school?
All the way through, I felt I was getting the benefit of excellent guidance, both from the professors and from mentors, some of whom were business creators themselves. Advisors on the Ecully and Saint-Etienne campuses played a key role too, plus we students received a lot of invaluable tips when it was time to look for an internship. We were prepared for the reality of meeting and dealing with partners, creating a business network, and then launching an actual entrepreneurial project. There was a real synergy within the school and the program that offered the perfect training ground for future business creation.
What were the first steps after graduation?
The first 18 months were more classic in that I spent my time working in small to-mid cap banks. It is there were I found my niche in that my role was focused on M&A, LBOs, fundraisings and financing operations, which involved a lot of meetings with clients and shareholders. The work was very analytical and strategic in nature, with the main aim of either strengthening the existing activity of a company or helping develop a new one. I have since translated this experience directly into my own business venture.

What does RB Advisory have to offer its clients?
RB Advisory is a leading M&A outsourcing firm; we assist investment banks and independents on all M&A processes, from origination to execution. This takes many forms, from drafting marketing documents (pitches, information memoranda, teasers, management presentations, and company profiles) and constructing financial data (including income statements, balance sheets, TFTs, company valuations, and business plans) to looking for counterparties (both sellers and investment funds) and studying the competitive market and environment. That's why we insist on the fact that RB Advisory is neither an investment bank nor a consulting firm.
For those tempted by the entrepreneurial route, what would be your message?
Embrace it fully. This does not, of course, mean being gung-ho. But if you have an idea and you think there is a niche in the market to drive it through, then go for it. It is not all plain sailing, though. Knowing how to develop your service or product is a crucial skill in itself, and then there is the significant challenge of successfully commercialising it. However, by surrounding yourself with good people and growing an effective network, you should have every chance. This is certainly one of the main things I took away from emlyon – the importance of and ability to establish a network.