After a decade of growth, the luxury and fashion industries were hit hard by the coronavirus crisis, with lockdowns to stem the spread of the disease shutting stores around the world. This is the biggest threat to the £2.2 trillion industry since the 2008 financial crisis: weak consumer confidence could suppress sales for many more months.
But there are silver linings, with the pandemic forcing love overdue changes in a sector that has been slow to address environmental concerns and embrace digital technology. Luxury managers have their work cut out navigating the downturn, but they could pioneer significant shifts that will leave a lasting legacy.
"We teach our students to be early makers: agile, flexible and adaptable," says Michel Phan, director of the MSc in Luxury Management & Marketing program at emlyon business school. "In this business, you can't rest on your laurels."*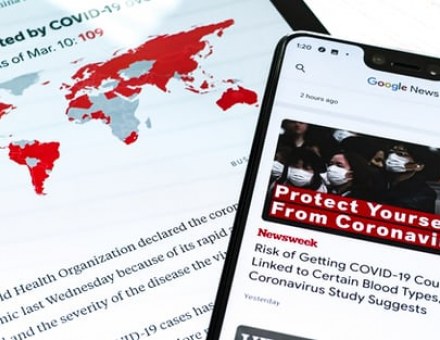 Covid-19 is driving a digital revolution after years of slow uptake of ecommerce.
Stores have reopened in many markets with coronavirus measures in place including mandatory face coverings and social distancing. Sales in China, a key market for luxury brands, were encouraging but few in the sector expect a quick recovery.
"The biggest challenge is how to covert the instore experience online," says Phan, adding that in 2019, about 85% of luxury sales were made in physical shops.
The coronavirus crisis has forced innovation, including experiments with virtual and augmented reality to bring the store experience to consumers' homes. Phan believes the impact on consumer shopping habits could be long lasting, with customers spending more online and embracing new technologies.
His graduates hope to lead this kind of innovation, but he adds there are still plenty of headwinds for online luxury sales. "Millennials are more willing to adapt these new tech tools, but older consumers are not," he says. "It's more gimmick than added value for them."
Fashion is all about the fit, look and feel of the products, Phan says. "How do you do fittings and alterations when you buy a dress or suit online?"
The luxury and fashion industries are also thinking more seriously about sustainability. They went into lockdown under fire over their environmental impact. — something Phan's students care deeply about.
Clothing production is an economies of scale game, so brands would prefer to make up to 40% more than they need rather than risk running out of stock — even if the unused items end up in landfill. Burberry infamously incinerated £28.6 million worth of bags, clothes and perfume in 2017 to stop them being stolen or sold at discount, though it has seen stopped doing this.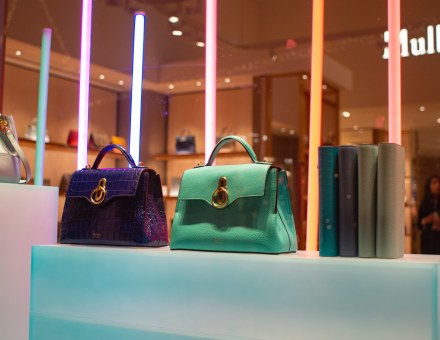 "It's not the most sustainable industry. Brands often pick the best piece of leather to produce a bag or shoe and the rest ends up in the trash," says Phan.
Could a more responsible sector, more sustainable and less damaging to the environment, emerge from the coronavirus crisis?
Phan says some brands are warning to made-to-order products, which would curb over-manufacturing and waste. A consumer would select from a sample of fabrics their preference and measurements before an item is tailor-made to their specification. "Right now everyone is presenting collections for 2021 on Instagram, Facebook or YouTube; it's the perfect time to try this model out," he says.
To speed up production time, the items would have to be made locally, which is a more environmentally friendly process. Even then, Phan adds in the era of ecommerce and fast-fashion, "if you have to wait three months for a dress to arrive, no one will order it".
Change nevertheless is long overdue. "Sustainability requires serious thinking about the whole value chain and business model itself, or brands cannot survive," he says. "You cannot business as usual anymore. With a global economic crisis, you have to adapt, be flexible and question everything."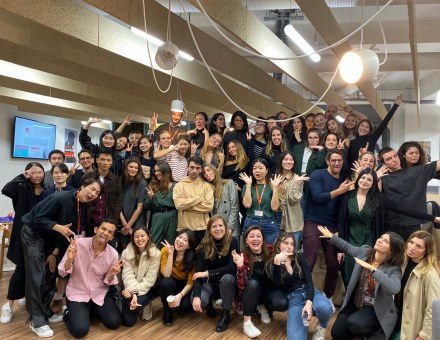 The same is true of his MSc, which attracts a global intake of students from up to 25 nationalities every year (out of 100 overall). While the emlyon business school campus in Lyon has reopened, students have the option to study remotely while coronavirus travel restrictions remain in place in some regions. Those who do show up for class have to adhere to similar measures as those in place in luxury stores.
"Our program relies on a lot of group work. We want them to work in multi-national and multi-cultural teams," says Phan. A variety of perspectives enriches the learning experience through group discussion.
Distance learning is making his students more adaptable. "We are encouraging them to think outside of the box. This is very important for the companies that hire them. Our students are valuable: they come in with a fresh mindset to drive innovation."
For instance, in one module on the Master, they are required to create new business models for the luxury industry, before presenting them to a panel of industry veterans for feedback. One example: a business that would rent luxury items to consumers on a short-term basis before offering them the option to buy the products at a discount.
Innovative thinking will be crucial as students navigate the jobs market in an economic downturn. The uncertainty makes it difficult to predict how the landscape with shift for graduate jobs, but there are bright spots: internship offers have largely been held up. "It's cheaper for brands to hire an intern than a graduate for a permanent position," says Phan.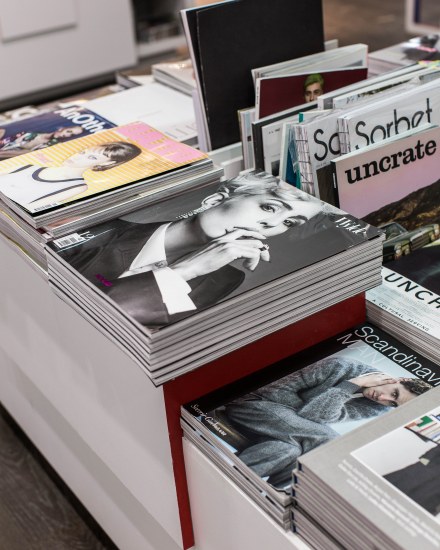 But fashion, cosmetics, media and publishing companies are still hiring robustly, he adds, because they have been less adversely affected by store closures than jewellery and watch brands, which have reduced recruitment to reflect falling sales.
"In this crisis people still want to take care of themselves, that's why they still spend on cosmetics. And these items can be purchased relatively easily online," Phan says.
"If you buy a $15,000 watch it's to show it off in a social context. There are no galas and events now. But as the lockdown ends, those products can be worn again, demand will increase and so will job opportunities."
For more information on the MSc in Luxury Management & Marketing program please download the brochure