When Patricia Melong embarked upon 16 months of studies for the emlyon business school MSc in Finance, it was on the back of an educational and professional journey steeped in the intricacies of IT and Engineering. She recounts what prompted such a change of path and the advantages for students with a financial or non-financial CV following in her footsteps. Proof that having more than one string to one's bow is a major bonus in today's recruitment landscape.
What experience did you gain before considering the switch to Finance?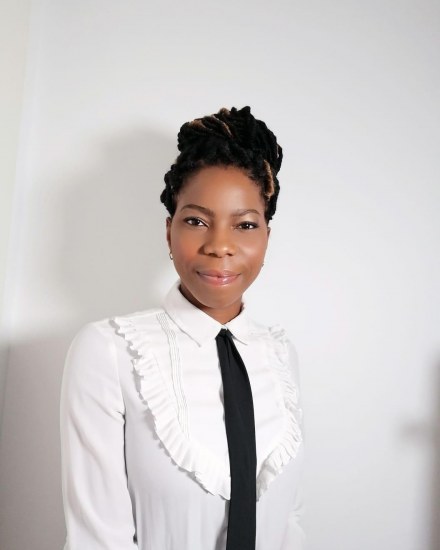 My background was heavily in IT and Engineering, so I can understand your surprise at speaking to me now as a graduate of Finance working in the industry! For my IT Master's degree, I did two years of preparatory classes, followed by three years of Engineering studies, graduating in 2016. It was then during the ensuing four years of working as a software engineer that another avenue opened up.
How do you explain this change of heart and direction?
Over the period 2016-20 I gained experience working on Java development and as a Data Analyst. The consultant role that I was carrying out saw me working with the Office National des Forêts, the French national rail service SNCF, and Allianz. When working with the latter client my interest in investment and stock markets started to emerge. I was told in no uncertain terms that I'd need to take some Master's-level studies in Finance if I wanted to pursue this interest as an actual career. However, I was also told that my educational and professional background could work to my advantage. Plus, taking a year or so break from work to resume studies fitted in perfectly with the bigger picture I envisaged for myself. The MSc represented the next piece in the puzzle.
What swayed you to opt for emlyon and its MSc program?
The ranking of the program and the reputation of the school were key as you want some guarantees if you are not only going to put your career on temporary hold but also opt for a new professional direction afterwards. I did my homework by researching online into alumni profiles from the school's MSc in Finance, which also reassured me that I was making the right choice. After all, I needed to be safe in the knowledge that my job prospects would be good upon graduation.
What were the highlights of the program? Do you still use some of the knowledge acquired in your career?
The refresher course providing a fast-track introduction to Finance was crucial for me, as it enabled me to then hit the ground running once the courses began in earnest. My IT/Engineering baggage was, in actual fact, anything but baggage as some of the specializations required a certain degree of knowledge of that kind. I especially appreciated the grounding we all received in soft skills, namely how to speak in public, give presentations, the dynamics of group work… These are probably the takeaways from the program that I use the most often in my daily working life. Soft skills are essential when you are dealing with different sectors, countries, and nationalities on a frequent basis, which is my case. The business case on which I worked was also of great use, focusing as it did on Portfolio Management. This learning experience gave me and my fellow students the opportunity to picture ourselves actually doing the job in real-life conditions, working on actual business issues. In my particular case, it also provided the perfect match with the career plan I had in mind, post-MSc.
What advice would you give to prospective students, with or without a background in Finance?
Those coming from a background other than Finance may be initially shocked, but they will soon overcome this shift in emphasis via the courses specially prepared by the school to bring them up to speed. With time, they'll realize that having a hybrid profile where you can offer a dual set of skills to potential employers is a significant tick in the employment box. In my case, my knowledge of IT proved a godsend for the Quantitative Finance specialization, so proof that the MSc is in no way a closed shop only for people with previous knowledge and experience of the sector and that area of studies. Having some previous work experience also stood me in good stead so, once again, do not feel in any way at a disadvantage if you are not starting the program immediately on the back of Bachelor's-level studies in the same discipline. The school and the program are breeding grounds for all kinds of profiles and the learning experience is all the better for it.