Tunisian-born, 2019 graduate of the MSc in Luxury Management & Marketing, Cyrine Bahri is now enjoying her professional career as a Retail Systems & Operations Manager at SWAROVSKI for France and Benelux. This represents the next step in her ambition to evolve within the luxury industry, in a role beyond just marketing and management. She recounts how this emlyon business school program enabled and motivated her to where she is today.
Tell us about the journey that brought you to emlyon in the first place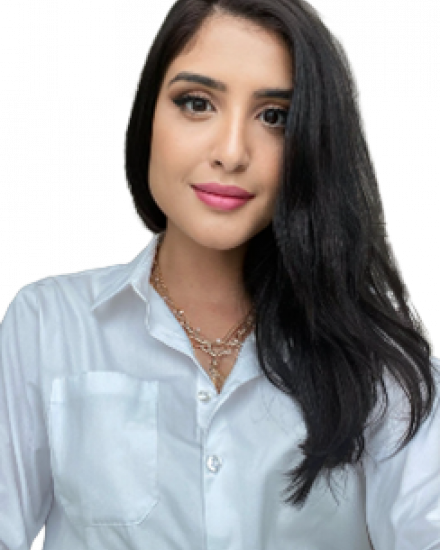 "I lived in my native Tunisia until the age of 18 and then moved to the US for studies. This was the start of pursuing an interest in luxury, from a strategic, marketing, and management perspective. After that period, I was looking to return to Europe to be closer to home, which resulted with me applying for the MSc in Luxury Management & Marketing at emlyon. I really wanted to retain the "Bachelor vibe" that I had enjoyed so much in the US, so an internationally-oriented program from a top business school was important for me in making my choice of studies. I quickly identified emlyon business school as among my top choices due to the reputation that the school had on a national and international level in terms of employability, their alumni network, and the quality of the partnerships with other schools worldwide all drew my attention. I had already started to obtain experience in sales and communications but then I found my niche in retail. I would say that the school was the first factor – the strength of the brand and reputation of a business school is a big deal in France, and emlyon provided the perfect match."
What was your application process like?
"Within two days of downloading the MSc in Luxury Management & Marketing brochure, I was contacted by the admissions staff, who had a genuinely personalized approach. They wanted to check my needs and go through my profile to ensure that the program was the right choice for me and vice versa. I got insight from student ambassadors and alumni of the program. There was real guidance from the outset, which strengthened my resolve to apply. I was also invited to the Open House organized in Paris which allowed me to discover the modern Parisian campus and meet the Dean of the program, who explained in detail the content of the courses."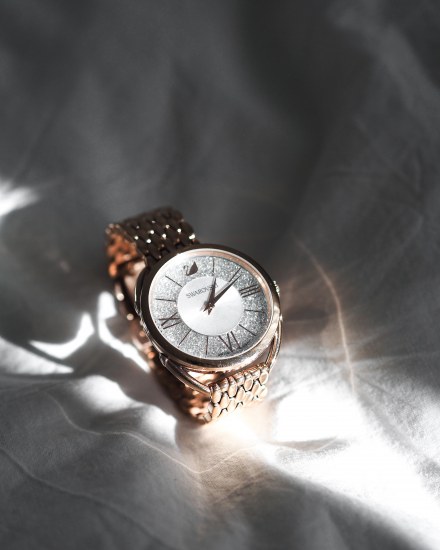 What were some personal highlights during your studies?
"The course content was just what I was looking for, but it was truly all the extra elements that tipped the balance. There was a perfect combination of theory and application, plus we received invaluable coaching and training sessions on CV preparation and practice through mock job interviews. There were also top-quality guest speakers that would intervene in certain courses, all of whom gave a lot of their time to us students. We were in close contact with the Supply Chain Managers of major luxury groups, and were therefore able not only to learn a lot from them but also to start establishing a good portfolio of corporate contacts. emlyon offered me the opportunity to study at Parsons School of Design in New York, and at East China Normal University, two top schools in the strategic design industry which undoubtedly had a great impact on my CV."
What would you consider to be the greatest things you learned during the MSc?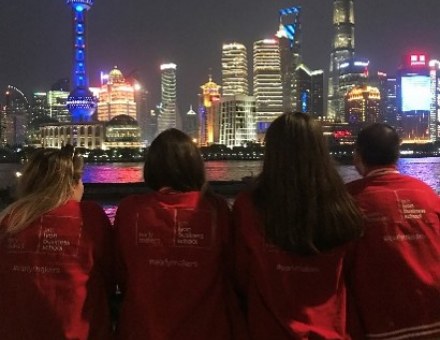 "I would say the 'learning by doing' approach that ran through the program was incredibly invaluable. We found ourselves brainstorming with corporate reps who were there not just to educate us, but because they were interested in our ideas and had us working on real, active business cases for their companies. One of the other strengths is that you learn about areas of the luxury industry beyond Marketing and Management. In terms of professional opportunities, while I was in Shanghai for the international segment of the program, I received five French internship offers!"
What aspects of the program do you find yourself using in your career?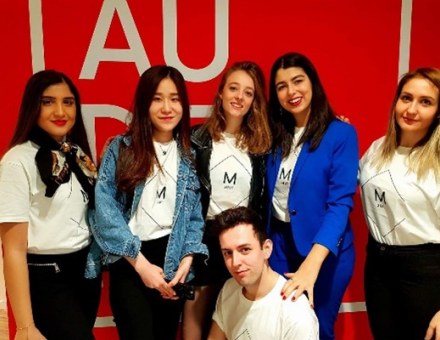 "The fact that the program takes you out of your comfort zone has greatly prepared me for working life. For example, we had to study areas such as Robotics and Computer Programming, both of which are fundamental to the design process I am now involved in. Having to take classes that didn't have a direct link to the luxury industry taught me how to be flexible and quickly react to a fast-changing environment. The fact that the program was not just limited to the marketing and management aspects of luxury also gave me more perspective and recruitment potential upon graduation. The In-Company Project was also a vital element, showing us how to pitch ourselves effectively to companies. I'll never forget the chance to go and study in Shanghai as part of the MSc and to start learning Mandarin. In short, the program perfectly summed up the early makers mentality – getting students out of their comfort zone, providing international and professional opportunities, and taking away any fear of learning."