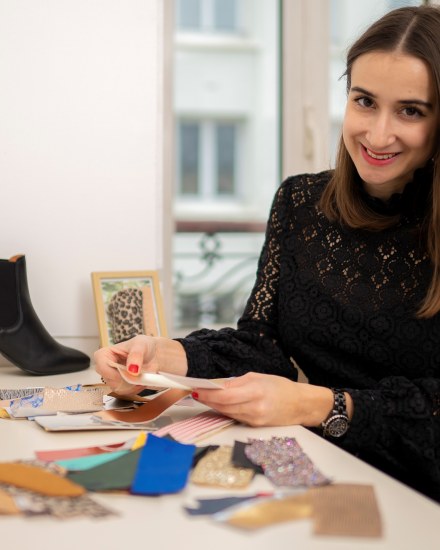 In 2012-13 Margaux Chérif-Cheikh made great strides towards realizing her entrepreneurial dream by enrolling in the emlyon MSc in Luxury Management & Marketing. From a scientific and engineering background, she decided to follow her passion for luxury cosmetics before founding a successful, multicultural business serving the design and comfort needs of a new generation of footwear aficionados.

Launched in 2017 to offer a more affordable and creative alternative to the existing competition, My Choupi Chouz comprises a wide range of shoes with interchangeable heels of four different heights, to customers requiring footwear for all occasions and outfits. The venture is the brainchild of emlyon alumna Margaux Chérif-Cheikh. The pathway to founding her own business has taken her from chemistry and architecture to cosmetics and then marketing, via France, Switzerland and China. With a product range offering over 1000 combinations, My Choupi Chouz enables its customers to switch heels with ease in any situation whilst making no concession in terms of style and comfort.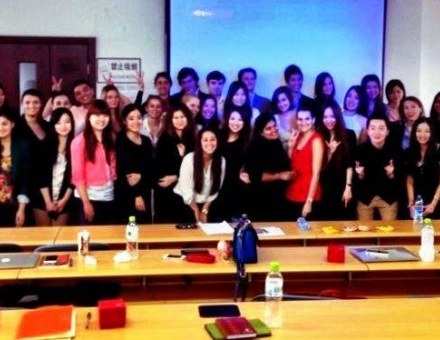 A personal, multicultural journey
The outset of Margaux's journey was inspired by family. "through my mother, I had an innate interest in cosmetics. As my studies evolved from sciences to marketing and product development, my eyes were opened to China, due to a love for the country and language but also the important position the luxury industry occupies there. My studies fueled that passion at a crucial stage." In a conscious decision to acquire the necessary marketing knowledge and skills to fulfill her burning ambition to work in a big cosmetics group, Margaux embarked on a 16-month, three-country adventure taking the emlyon MSc in Luxury Management & Marketing. She explains: "I had already grasped that China is a country where any business opportunity is possible. The fact that emlyon provided me the chance to take part of their MSc over there, plus in Lyon and Lausanne, within a highly diverse student body drove me personally and professionally to where I find myself today." The program has since evolved with the first semester being taught in Paris, then students have a choice between London, New York or Rome for the second semester, before finishing in Shanghai.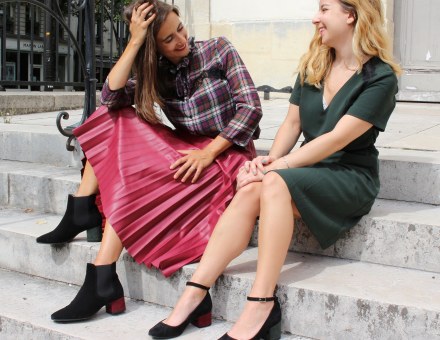 Creating the dream job
Upon graduation, Margaux sought industry experience in order to apply her learnings from her time in China, Switzerland and France. She moved from a junior consulting role to product manager and then product development manager in sectors spanning watchmaking, swimwear and Margaux's much-loved cosmetics. However, the entrepreneurial seed had started to sprout. "I had already begun putting in place the building blocks of what would become My Choupi Chouz and was ready to create my own dream job, rather than waiting for one to come up. Then a contract offer arose. At first, reason won the day, not least because I wanted to gain more professional experience. However, working hours within a full-time marketing position made it impossible to juggle both, so I eventually dropped the job and went down a solely entrepreneurial route. My heart had been set on this and now, thanks to emlyon and my resulting professional experience, my mind was made up."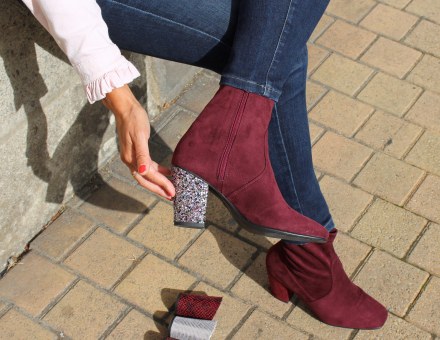 A street-smart concept
My Choupi Chouz came from a desire to meet a gap in the footwear market and devise a creative brand in close connection with its customers, primarily young women seeking user-friendly, customizable shoes suitable for all situations and looks. Keen to keep prices down, Margaux had to draw on the skills acquired during her time at emlyon to negotiate with potential suppliers and manufacturers abroad. "My studies had given me the confidence to broker deals, that's for certain. I knew I would need to rely on the knowledge acquired during the program. To my personal surprise, it was some of the aspects that I enjoyed less as a student that proved vital. Devising a business plan, dealing with complex financial figures, and handling trademark and patent protection applications are necessary parts of being an entrepreneur. Luckily, my studies had equipped me to deal with all of these."
Taking the plunge
When asked to put herself in the shoes of aspiring entrepreneurs considering a similar path to hers, Margaux sees the process as a two-step one. "First off, I would recommend trying and testing your potential business idea while you're still young, even during your studies. At this point, there is little pressure to instantly succeed. However, I would strongly recommend you gain some professional experience before fully taking the plunge and launching your business. And make sure you have some capital in place to keep things going, especially in the early days." Having initially gone solo, Margaux now works with two colleagues, has a fully operational e-shop in place, has been working with trusted partners in Portugal since day one and now offers customers the chance to design their very own products. Margaux and My Choupi Chouz are going places. In comfort and style.