As students from the MSc in Luxury Management & Marketing are entering the last weeks of their second semester, we spoke to Szu-Ping and Benjamyn, current "embassadors" of the program, to find out more about their favorite classes this semester. They are currently following the Fashion Management Track in London. They give us insights and share with us their experience about 2 very special courses: "Visual Merchandising" and "Start your own fashion brand".
Visual Merchandising: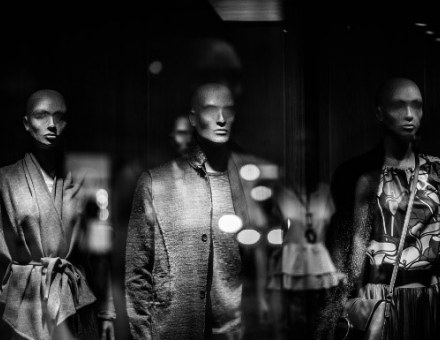 Szu-Ping explains:"We had two visits during our visual merchandising class: one was an observation of window displays on Regent Street and the other was a visit of a mannequin manufacturer. The course was mainly focused on the window and the store layout. We got to learn how to dress mannequins, how to arrange them, how to match the window displays with store layouts and how to use different materials and colors to attract potential customers.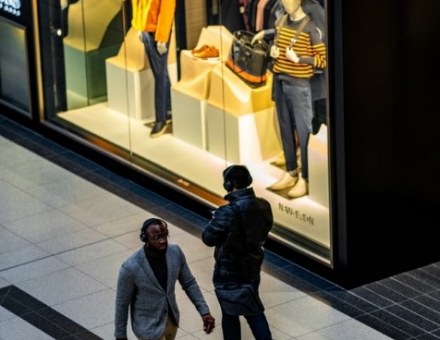 Although I'm not good at drawing and handcrafting, I really enjoyed those workshops. It's very interesting and refreshing to have the opportunity to experience visual merchandiser's duties. It's helpful to build on the store's visual appearance and to learn efficient tactics to catch people's eyes."
Start Your Own Fashion Brand: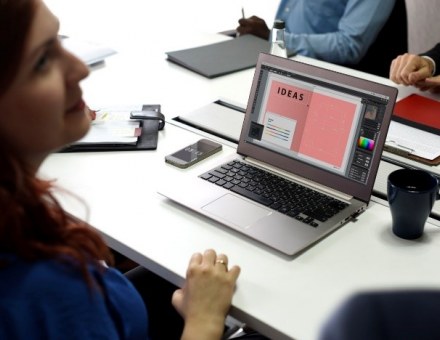 Benjamyn shares his experience: This class is definitely the reason that motivated my choice to pursue my second semester in London rather than New York. As I have always been interested in entrepreneurship, I wanted to see the reality of being a «fashion entrepreneur».
I think it is one of the best, if not the best, class I have attended so far in the program. During this class, we had to start our own London based fashion brand.
First, we were taught in class the most fundamental and necessary tools to set up a new fashion business and how to find success in a very competitive and tough industry.
Then, we worked in groups to come up with a business idea and set up a business model that could be successful.
The class was very realistic and full of priceless advices. It was thanks to the incredible and outstanding experience of the teacher Alison Lowe that the class was so thrilling. She is renowned worldwide for her realistic approach to running a fashion business and was awarded an MBE for Services to the Fashion Industry in Her Royal Highness The Queen's Birthday Honours 2017. She has a true understanding of the issues of running a fashion label, gained from supporting 2000+ brands over the past 20 years and is the best person to learn from.
Szu-Ping adds:"This class is quite similar to the Transforming early makers (TEM) track that we followed during our first semester in Paris (find out more about the TEM here). However, it is strictly related to fashion and takes us further in the project development. We were able to create a fashion brand from scratch. We defined a product portfolio, a signature, a business plan and what sales channels we wanted to target. To build a complete business model, we contacted various suppliers and manufacturers to compare prices and processes. There were many challenges, but our professor was very helpful. We learned a lot and even got to analyze different markets to find the best entrance for our new brand."