emlyon
emlyon business school is a French private state-approved institution of higher education founded in 1872. The School hosts 9,050 students representing 125 nationalities in undergraduate and postgraduate programs, along with nearly 6,900 participants in executive education programs. The School counts six campuses around the world: Lyon, Saint-Étienne, Paris, Shanghai, Bhubaneswar and Mumbai. It draws on a network of 190 international academic partners and leads a community of 41,700 alumni in 130 different countries.
Throughout its history, the school has remained true to its origins: entrepreneurial, innovative and humanist. emlyon business school's mission is to reveal "makers", actors of the transformation who can anticipate, straddle frontiers, build and contribute positively, learn how to take action, and bring values in their collaborative approach. The "maker" notion mirrors emlyon's vision of what is an entrepreneur, someone who tries, experiments, makes mistakes, starts again, learns as he goes along. Our students may develop such skills within the framework of the next generation pedagogy, associating academic research of excellence and innovating learning tracks.
emlyon business school is part of the 1% business schools with the triple international accreditations by AACSB, EQUIS and AMBA, and as such ranks amongst the world-class business schools.
Support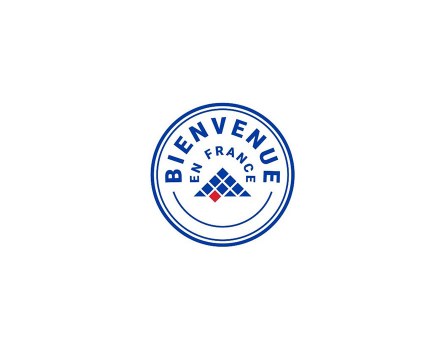 Support, inclusion and well-being for students are one of emlyon priorities. Our student support services help incoming international students prior their arrival until their departure. We have dedicated resources to help students with accommodation, transportation, financing, bank partners, visa process, health insurance, and counselling during their studies and time on campus. emlyon business school received the "Welcome to France" label awarded by Campus Franceto French institutions that demonstrate the highest standards in international student support services. This label ensures quality of our support and engagement towards the incoming international students, and is based on the following criteria:
The quality and accessibility of information designed for international students
Support services (orientation, integration, advising, etc.)
Academic programs
Housing
Campus life
Cost of living
Average living expenses in:

Lyon: 1100€ / month
Paris: 1400€ / month
St Etienne: 1000€ / month

They all include accommodation, food, books, clothes, local travel and spending money.
Accommodation
In our Lyon campus, students have access to our 2 on-campus residences, managed by our partner Cardinal Campus. Gallion and Drakkar residences are available for international students at emlyon and are 5 minutes walking distance from the classrooms. Through our partner, students also have access to in-town student residences near metro stations in Lyon for easy access to the city center and to our campus with a 15-minute direct bus to emlyon.
St Etienne, Paris & Lyon off-campus housing
Student housing financial aid
Once you have found a place, you may be eligible to CAF housing financial aid. You will find more information on how to apply to Student housing aid through the CAF website:
You can do a CAF online simulation to calculate and determine your budget. Find more information on CAF.fr.
Health Insurance
Students are covered during their stay on campus once they start classes and while they travel in France and internationally during their study abroad experience. However it does not cover them when they are in their home country or before they register and start classes at emlyon.
Health insurance is included in the tuition fee and students are covered in case of accident or health issue.
Visa
Incoming students need to apply for a student visa on their own before arrival in France. Official documents needed for the visa application will be provided by emlyon. Please note it's recommended to apply for visa 3 months in advance, and we recommend you apply for a student long-stay visa, called Visa D-VLS-TS.
Find more information on the visa application process.
Prepare your arrival
Before your departure, make sure you have everything ready:
Passport
Original of your birth certificate (in original language): Your birth certificate will have to be translated in French by an official translator
OFII Form for Non-European students
Extra passport photos (taken under the same regulation as for European passport)
A copy of your passport, French visa, birth certificate and all the other important documents, and you can send them to your own email address so you have a digital copy if needed
Important medical records
Home contact details in case of emergencies
Have some cash with you for your arrival as your credit card might not work in France. Please contact your bank before departure so they are aware you will be in France and can use it here.
Lyon
Our main campus is 30 000 m² and just 15 minutes from Lyon city center. It hosts 5 150 students, mainly from postgraduate programs, from 72 nationalities, and 4 300 participants on executive education programs.
Lyon is the second largest city in France, the capital of French gastronomy, UNESCO world heritage site, and voted the most attractive city in France. It's central in France and offers easy access to Europe. It is 2 hours distance by train from Paris, South of France, Italy or Switzerland, and with worldwide airport connections. Find out more on the ONLY LYON tour video and our city tour video with the emlyon international students.

Paris
Check this short video, full of tips to help you with your first steps in France.
In 2016, a new 5 500 m² campus opened in Paris, located five-minute walking distance from Gare de Lyon and in the center of Paris. It has been awarded by "Observeur du Design" for its innovative design. The campus hosts 940 Undergraduate and Postgraduate students from 52 nationalities and 1 000 participants on executive programs.
Paris is the city of lights and love, renowned for its culture, history, gastronomy, art & cinema, luxury, fashion and design. Paris is the 3rd most visited city worldwide, and UNESCO world heritage site. Discover Paris in video.
Saint-Etienne
In 2012, ESC Saint-Etienne became a campus of emlyon business school and welcomed our BBA students. The 8 000 m² campus is a listed building equipped with modern facilities and based in the center of St Etienne. It hosts 660 students from 25 nationalities in the Global BBA program.
St Etienne is the French city of design, and member of UNESCO Creative Cities Network. The city host The International Design biennial, and has a long industrial and cultural history. The city is 2h50 train distance from Paris, 45 min from Lyon, and 3h from the South of France. Discover St Etienne in video.
Shanghaï
Our Asian campus is spread over 5,000 m² of connected buildings within the Minhang District Education Park and has 110 students in the Global BBA and Masters Programs, and 300 managers in executive education.
Shanghai is a multi-cultural metropolis located by the sea with modern and traditional Chinese features, the largest base of Chinese industrial technology, one of the most important seaports and China's largest commercial and financial center. Discover Shanghai in video.

Casablanca
Located in the center of Casablanca's business district, this new campus has been designed to create a study environment without borders between the school and companies.
Covering an area of 5,000 m², this innovative space as modular classrooms and co-working spaces. The campus hosts 400 undergraduate students and 600 executive participants.
Casablanca is the Economic capital of Morocco and its largest city, the campus is located by the Atlantic coast, the city is a large industrial and commercial center with modern architecture and open to the Western lifestyle. Discover Casablanca in video.

Sports
The Sport Center offers organizes and manages competitive university-level sports for more than 50 teams to students across all campuses, Our aim is to attract and support talent at all stages of life with made-to-measure provision. Elite sportsmen and women will receive support from a dedicated team and through custom-made blended learning courses, enabling them to embark on academic learning alongside their sports career.
makers' lab
emlyon makers' lab is a dedicated open working place for action learning based on the fab lab model.
Students will have access on all our campuses to:
Hardware resources including 3D printers, laser cutter, vinyl printer, computers, Arduinos Raspberry Pi, soldering shop
Learning resources to gain innovation & creativity skills, and learn how to prototype
Human resources to support students in their learning experience

Our aim is helping students discover new technologies and skills, like 3D printing or Artificial Intelligence and understand the fundamentals, the challenges, and use them for their own projects. During our workshops and courses, students prototyped artificial hands, websites, mobile apps, chatbots, arcade games, intelligent furniture, blind sticks, drawing robots, connected lights, drones, and more, while learning new skills.
Events
The campus life is important at emlyon and we have over 30 different student associations, including an active international student association that help incoming students, include them in a buddy system, organize events, outdoor activities, cultural visits, or teaching French. Find more about our student associations and the interational student association.
We organize a freshers week to welcome all the new emlyon students and incoming students for the Fall.
Here are some of the student events organized during the year:
Fab lab design competition
Welcome weekend
Sports integration day
Cultural days
Spartan Race
Talents show
Christmas gala
Buddy event
Ski weekend
Sports competition
Human bootcamp (outdoor activities)
Speech contest
Winter and Summer gala

To see more events follow us online:
Twitter account – Instagram account – Facebook account – Snapchat account : emlyonbizschool