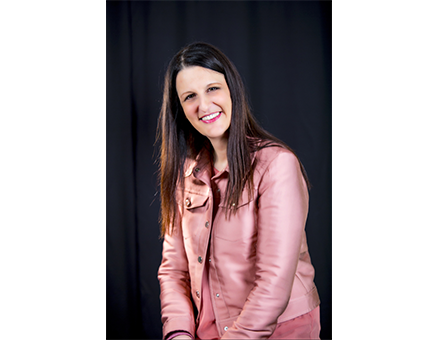 As the MSc in Digital Marketing & Data Science is now well into its second semester, we sat with program co-Director Margherita Pagani to take the time to discuss why this program is really one a kind.
At a time when it is a real challenge for recruiters to find young talents with a "dual competency", capable of bringing a real additional value to industries facing a deep digital transformation, we asked the digital marketing professor to reflect on what makes this program so special.
Can you tell us a bit about the MSc in Digital Marketing & Data Science?
The MSc in Digital Marketing & Data Science aims to provide the best skills and tools to understand how digital technologies are transforming consumer behavior and marketing. The courses in Data Science allow to help the managers of tomorrow to face the challenge to measure, analyze and predict these transformations. The courses are structured in three semesters.
During the first semester, students learn the fundamentals of digital marketing and data science. They attend courses on Digital Marketing, UX design, programmatic advertizing and web analytics but also R, python.
The second semester aims to bridge the gap between the two disciplines to learn how to use the different data science tools to address business issues.
Finally the third semester in Shanghai helps to enlarge the view and expose the students to the Asian market. During this semester, students will complete in-company projects while working closely with those companies.
A strong enriching experience is also the learning trip to the US organized during the first semester.
How do students learn in this MSc?

Students learn through various innovative modules. Besides traditional face-to-face classes, we also organize hackatons, bootcamps, blended classes, companies visits and we invite several managers from top digital companies to share their visions and experiences.
Students learn from a multiplicity of tools and we strongly emphasize team work so that students can acquire team building competencies which will be very useful in their future career.
How does the MSc in Digital Marketing & Data Science prepare students for their future career?

We give many opportunities to students to get in touch with companies through company visits, guest speeches, in-company projects or even team work on real assignments. Moreover, they are exposed to several conferences and workshops that enable them not only to consolidate the notions learned during their courses but also to keep in touch with the managerial community.
The early makers approach of the school is also reflected in the exposure to different activities organized by the makers lab such as digital nights or bootcamps. We want to stimulate their entrepreneurial attitude.
What makes the MSc in Digital Marketing & Data Science stand out?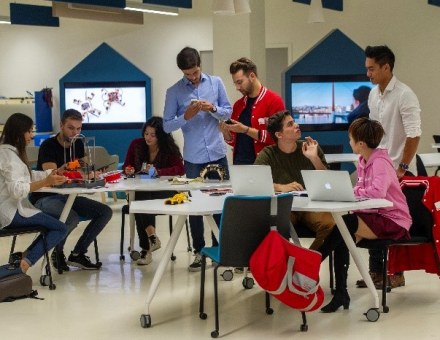 I believe its unique ability to merge two different disciplines such as digital maketing and data science and allow students to use data science tools to address real business problems. This is exactly what the companies are looking for and what creates a real value added. Moreover the early makers approach of the school is reflected in the pedagogical path which goal is to empower students to create their own professional path.