Careers services track
As a student of the MSc in Luxury Management & Marketing, you will benefit from a dedicated career track which will include workshops, expert panels, fairs, events, company visits etc... The Careers Services Department provides all students with continual support in identifying career goals and developing action plans. Program-specific careers services include:
Workshops: Careers workshops help you prepare for your internship search and future career. Self-assessment tools and individual coaching provide you with the opportunity to prepare your next move
Tools: Our wide range of career tools help you find out more information on partner companies and sector specific resources, including databases with internship and job offers
Events: Over 200 companies visit emlyon business school campuses each year and provide students with continuous access to the business community (events include company visits, the luxury week, conferences and expert panels , finance careers days, vocation days, jobs to change the world, "career talks by…" & "learning from alumni")
Being aware of the implicit rules of the luxury industry thanks to a hands-on workshop enables you to quickly understand the specificities of the industry. Kevin Saenger, 2018 Graduate
Graduate employment results
Time taken to accept job offer:
66,7% before graduation
96,3% in less than 6 months
Average salary: 39K€
Survey carried out in 2020. Concerns class of 2019.
Get to know how to choose the job you want
Graduates from this program will mostly join positions in marketing, merchandising, sales management or in purchasing in industries such as Jewellery and Watches, Fashion, Wine and Spirits, Luxury Hotels, Travel and Leisure, Cars, Boats and Private Planes, Arts, etc.
Examples of diverse internship and job positions may be found below in order to give better insight into what careers are offered in this sector.
I managed to land a great job in a company within the Richemont Group. I truly think that without this program, I would have never been able to achieve this so soon.
Alexandre Nicolau - 2013 Graduate
Alumni network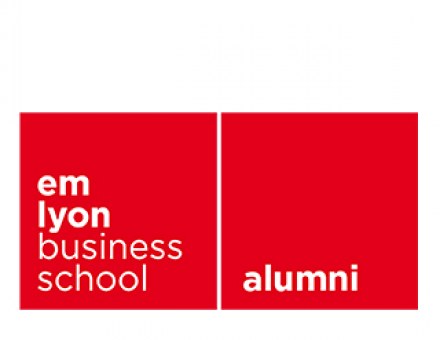 As a future graduate, you will hold lifelong membership of emlyon business school alumni network, a network of near to 35,700 alumni covering more than 130 countries.
You will benefit from all services it offers, including the online assessment modules. Its members will help you further develop your career regardless of which stage you are at, by providing you with career development information, exchange business information with you and share their experience for you to build on.
To find out the key dates, the employment statistics, create your account and access your personal space.