Program Content for the MSc in Luxury Management & Marketing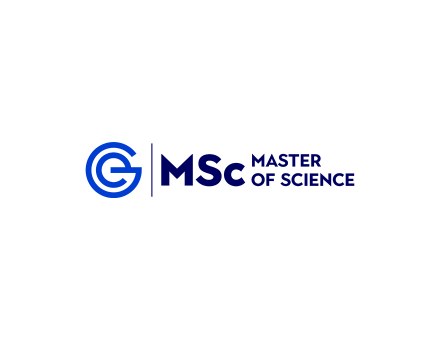 The Master of Science (MSc) in Luxury Management & Marketing offered by emlyon business school is accessible after a Bachelor minimum (valid diplomas include bac +4 or bac +3).
This program enables foreign or French students to acquire a high-level, specialized education aimed at the main functions of the luxury industry in companies whose scope is resolutely oriented towards international markets. This program requires a professional mission at the end of the course for a minimal duration of 4 months (internship, VIE, fixed-term contract or permanent contract).
The luxury sector encompasses a wide range of industries, such as among others: fine jewelry, watch making, haute-couture, luxury hospitality, fine dining, the automotive industry, the lifestyle industry, the travel industry, etc. In these varied industries, graduates from the MSc in Luxury Management & Marketing will be able to occupy a wide array of exciting leadership positions to enact positive change on the sector as a whole.
The 18-month program is organised as follows:
Term 1: emlyon business school Paris campus
Term 2: Follow one of three specializations


The Luxury Design Industry at Parsons School of Design, New York

The Fashion and Lifestyle Industry at College of Fashion, London

The Fashion and Luxury Business at Luiss Business School, Rome


Term 3: international term at a partner university
Term 4: Master's thesis + 4 to 6-month professional mission

Discover the program content for the 2023-2024 academic year:
(Please note that classes might be scheduled on Saturdays)
French as a foreign language courses onsite during the 1st term in Paris:
Beginner (A1, A2 level)
Intermediate (B1 level)
Courses are available online for students with a beginner's level during the 2nd and 3rd term.
emlyon business school reserves the right to modify the contents of the program and their delivery at any time, due to unforeseeable circumstances.
Word of welcome
Customer expectations and cultural norms are continually challenging core brand strategies of luxury companies. To maintain the strong brand identities which are at the heart of their global success, luxury organizations must not only continuously adapt to their clients' demand for excellence, but do so within a time frame that allows them to stay one step ahead of the competition. To build your management career in this challenging business culture, you will need both solid academic knowledge and the capacity to adapt it to this industry's high standards.
 As a broad-based program, the MSc in Luxury Management & Marketing will help you identify connections across multiple segments of the luxury industry, allowing you to demonstrate that you possess the industry-specific understanding that future employers seek when hiring managers.
When working in the luxury industry, you need to be passionate about what you do and try to constantly achieve excellence. Everything you do needs to be excellent and perfect. Excellent in the process, in the design, in the manufacturing techniques, in the distribution, in your communication skills etc…Excellence is also the most common trait between all luxury brands in this industry.
You will also discover first-hand how businesses in the fast-paced and highly competitive Fashion and Lifestyle Industry and the Luxury Design Industry operate. Immersing yourself in one of these environments that demand delivery of excellence in a very short time frame helps you master fundamental skills that will be useful throughout your entire career, regardless of the global luxury industry dimension you work in. Furthermore, by studying in Paris, London or New York or Rome and the international term , you will experience first-hand how cultural patterns affect the brand strategies upon which luxury companies are based.
 If you want to develop the skills required for success in this highly demanding global industry, this is the right program for you.
Florence Rollet
Program Director & Professor of Luxury Marketing
Assessment methods
Assessment methods may include case studies, presentations, mock exercises, tests, etc.