Program experience for the International MBA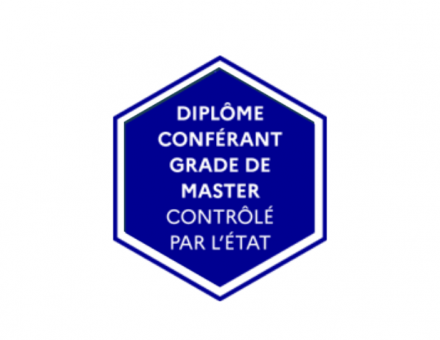 The 11-month International MBA has been designed to provide you with all the tools you need to reach your career goals.
The degree delivered by International MBA program is a Master in Business Administration
Discover the program content for the academic year 2023-2024
Through carefully designed courses, in-depth specializations, hands-on learning and a dedicated careers team, you will work together to develop the skills you need to become a leader in your field.
With an 11-month or 16-month option, this allows you some flexibility to decide when to return to the workforce.
International MBA program structure and content

Pre-program
Level Up Courses

We offer you the opportunity to complete online pre-work before you join the program in Lyon.
These courses consist of business basics, so that whether you are studying business for the first time or revising familiar concepts, you will be ready to hit the ground running.
This allows us to go faster and further in class and create a more interactive learning experience.
French Language Accelerator

To prepare you for your arrival in Lyon, France, emlyon business school's International MBA program provides you with the opportunity to obtain a solid base in the French language and culture! This is a cost-free, optional course that begins 2 weeks before the start of your intake.
Contact Matteo PEDRIGLIERI: pedriglieri@eml-executive.com for more information.
From September to February
Core courses

The core courses cover the fundamental topics that you will need to master in order to be a successful manager or entrepreneur in any sector around the world. Working with innovative and experienced professors as well as external speakers, you will approach each subject from different cultural and professional view points, as well as be asked to share your experiences from your professional context. By completing this initial part of the program you will gain all the essential building blocks you need to continue with your personal electives.

Thinking Differently
Mastering Business Fundamentals
Driving Business Performance
Developing Yourself & Others
Integrating Perspectives
Reaching Beyond Business
Challenge Learning Projects

Throughout the year you will also be working on a number of group projects, supported by companies and professors. The purpose of these projects is to allow you to integrate the theory that you are learning into real life situations.


Strategy Simulation
Design Thinking Project
Strategy Project
New Venture Project
Business 360 Integrative Project
Learning trip

emlyon business school offers the opportunity for participants to discover the management styles of other European countries and explore different business ecosystems and country cultures.
Previous Learning Trips have been to Brussels, Istanbul, Milano or Helsinki. In 2021, we selected to go to Berlin. Each destination has its own unique ways of doing business and all of our trips are carefully customized to maximize your overall experience.
From March to August
Elective specializations

In the second half of the program you have the unique opportunity to develop your own MBA connected to your future professional pathway. You can choose to take a pre-formed set of electives, specially selected to form a career specialization, typical of alumni job profiles. Or you choose your own set of electives from our extensive list to create a specialization corresponding to the job profile that you desire.

Business Development
Consulting
Entrepreneurship
Finance
Marketing
Sales
Supply Chain
Product Management
Project Management
Entrepreneurial Consulting Project or New Venture Project

Develop leadership skills and competencies through action.
To move to new industry sector or be promoted to a different role within a sector, MBAs need a tangible way to acquire new competencies that complement their existing skill set. That's why we offer the opportunity to complete an Entrepreneurial Consulting Project (ECP) within a real business setting.
Working on this 6-month project allows you to immediately put academic concepts and knowledge into practice, transforming these into demonstrable skills. You can choose whether to take on a consulting project with one of our many business partners, or to continue with your new venture idea and make this a reality.
Short International Exchange AND/OR Internship

After completing your core courses, you have access to International Exchange programs with our partner universities around the world. You can choose to take management courses that will complement your studies at emlyon business school, increasing your value in the job marketplace. Short exchanges of a few weeks take place during the elective specializations, and longer exchanges of several months provide an option to extend your program at the end of the year.
Internships are recommended for participants to get further practical skills to stand out to recruiters, as well as providing an opportunity to establish important professional relationships. Our Career Service team will assist you in finding a post that fits with your goals.
From September to December (Optional program extension)
Language consolidation *

We know that it can be hard to study for an MBA and learn French at the same time. Also, it can be useful to have a professional French qualification (DALF/ DELF) to obtain a job. As a result, emlyon has partnered with a French language learning school in Lyon to provide intensive language training (by the semester or by the month) to help you to prepare for a professional certificate in the French language.
*additional fees apply
Longer internship

Internships in France are a very good way to move into a different career path. Many French companies like to "try out" a graduate before offering them a permanent job. With this option, you can seek to extend your internship to continue working with a company.
Longer internship/ International exchanges

The extended program offers you additional opportunities to take a longer learning trip to a more distant destination or a longer internship.
Additional certifications *

We are currently offering the PMP certification through the Project Management Institute. The PMP is complementary to an MBA, and participants looking for project management roles may be asked for a formal qualification, such as the PMP, in order to qualify for specific positions.
*additional fees apply
Our graduate share their experience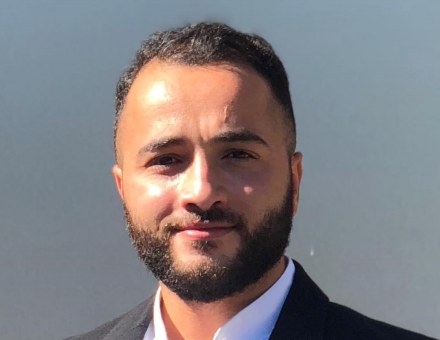 "The MBA program helped me put my knowledge and experience on the table and challenge them. It helped me do a full check on my competencies and skills. It gave me tools to innovate, mentors to guide me and a ground to test. The result? I won multiple awards during the year, and today I'm on a new venture, Robovison, a tech startup willing to give back autonomy in mobility for 250M visually impaired people around the world."
Rida Bourji from Lebanon / International MBA Class of 2019
Winner of Runner-up Award in MIT Global Startup Workshop 2019
Winner of Entrepreneur of the year 2019 from emlyon business school
Winner of the SIWE 2019 Makesense award / Winner of Positive Innovation Award from emlyon business school / Recognized by Live for Good to be one of 50 entrepreneurs who will change the world (batch of 2019/2020)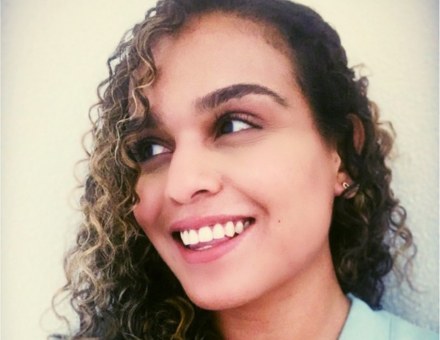 "My marketing team at the World Economic Forum is very diverse and my experience at emlyon really helped me to understand how to work well with other cultures. I learned a lot about teamwork and collaboration, both of which have proven to be invaluable in my career."
Sarah Shakour / International MBA Class of 2018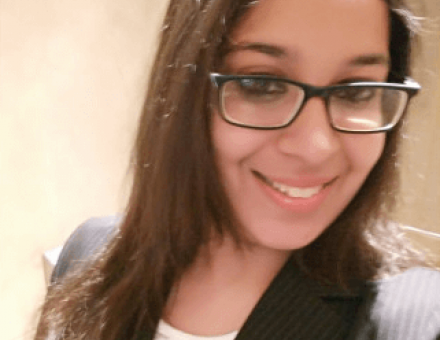 "The pragmatic approach of inviting experts from various industries to co-deliver the courses alongside emlyon's experienced academics really helped me gain a comprehensive understanding of business practices in Europe. This is indispensable today in my global sales role at Mars."
Amandeep Kaur / International MBA Class of 2020
The percentage of graduated students in the International MBA for the 2021/2022 academic year is 100%.

Net Promoter Score (NPS): 44
Participant Satisfaction: 81.8% (2022) and 4.6/5 (2021-2022)
Success Rate: 100% (2022)


The program's evaluation methods may take the form of case studies, simulations, presentations, examinations, etc. The personnel involved in the program are qualified in accordance with the regulations. This diploma can be validated by blocks of competencies and the program is eligible to VAE (Validation of Acquired Experience), find all the information on em-lyon.com/en
International MBA accreditation

Find more information and details on the program in the brochure
Contact your emlyon student ambassadors to answer your questions and help you along your International MBA journey!