Explore, learn and imagine new ways of doing things
emlyon business school positions itself around the "early maker" concept. The maker movement was born 10 years ago around the Do-It-Yourself principle. Initially a concept that applied to DIY enthusiasts, it gradually spread to the world of digital and start-ups, uniting a whole community of creators, artisans, entrepreneurs, artists and educators in its wake. It signals a transformation from invention to innovation, from prototyping to the industrialization of a good idea. Today, being a maker means controlling your destiny, being the actor and entrepreneur of your existence, and moving from Do-It-Yourself to Do-It-Together in a spirit of collaboration. This concept reflects our vision of the entrepreneur: an individual, who tries, experiments, makes mistakes, starts again and learns as they go. The entrepreneur from emlyon business school is a maker and an early mover. He is an early maker.
Our campuses
Studying on an emlyon business school campus is a life experience filled with innovation. All emlyon business school campuses have a number of innovative tools for learning, exchanging and creating: Creativity & Learning Hub, Learning Lab, interactive whiteboards, whiteboard walls, Apple TV/tablet, creativity boards and more…
Lyon-Ecully Campus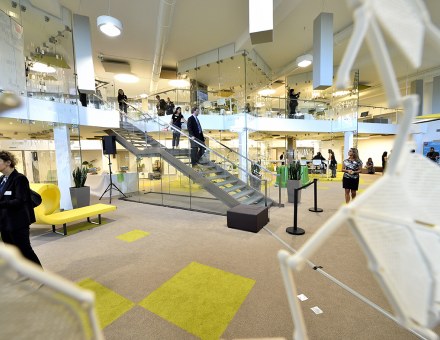 The business school's historical campus is situated in pleasant, rural surroundings in the town of Ecully. The buildings, located in a large 15-acre park provide 30,000 m² of office and teaching space. In line with the Business School's digitalisation strategy, this space has recently been transformed, notably with the opening of the Learning Hub in 2015 and the 45/4 space in 2016. The new incubator created in 2017 is the first ever Creativity & Learning Hub in Europe.
Shanghai Campus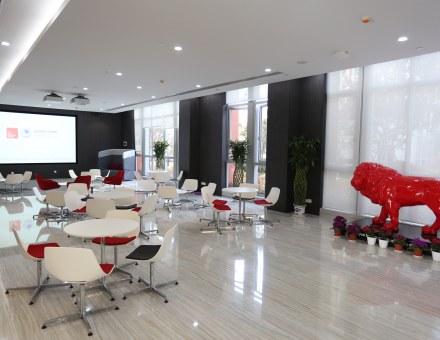 The new Shanghai campus opened in 2017, in partnership with East China Normal University. With its 5,000 m² building, the campus is situated in the Minhang District in Shanghai and close to the technology park which hosts the R&D centres of large, international firms.
Our Shanghai campus is run by a dedicated team having a great knowledge of local environment (political, economic and commercial, academic…). The emlyon business school community in China already gathers 2,000 people including 600 graduates working locally and maintaining close ties with the local business community.
Saint-Etienne Campus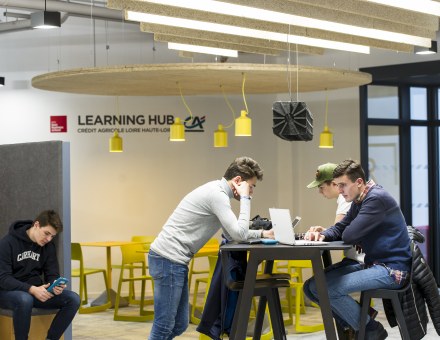 Ideally situated 15 minutes' walk from the city centre with over 9,500 m² of large, bright spaces on three levels, the Saint-Etienne campus combines the charm of a heritage-listed industrial building and rooms equipped with the very latest technology.
Casablanca Campus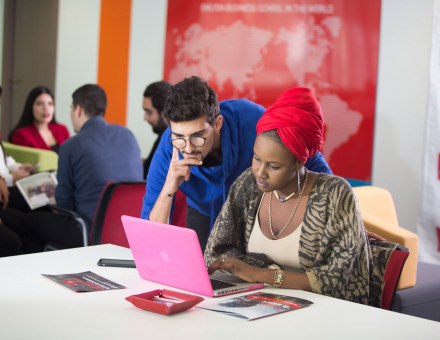 In the prestigious Marina, the Casablanca campus is a new facility comprising rooms equipped with the very latest technology.
Paris Campus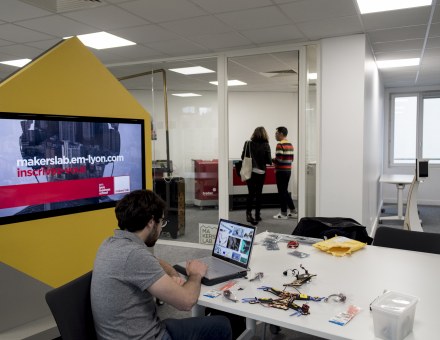 An ultra-connected and innovative site, the Paris campus is part of emlyon business school's globalisation approach. The 5,500 m² Haussmann-style campus is located in the heart of Paris, next to "Gare de Lyon" train station.
Ranking & accreditations
The triple accreditation, AACSB, Equis and AMBA, from which emlyon business school has benefited for several years, and on which only 1% of international establishments can pride themselves, proves the long term quality of educational efforts, resources and strategic orientations that emlyon business school can guarantee. It also provides an evaluation of the relevance of what each campus and set of programs have to offer as well as their development plans.
emlyon business school is the 2nd French business school to make it into the 2018 Times Higher Education employability ranking and takes 34th place in the world.
To learn more about the program, download useful documents by creating your account and accessing your personal space.