As the digital world is currently exploding with data being produced at incredible speeds, this is also a very exciting time for both data science and digital marketing. Together these disciplines are revolutionizing the way marketing is done using huge amounts of data, applications and digitalization.
If you've got that specific interest in everything data-related with a creative mindset, you may want to find out more about emlyon business school's MSc in Digital Marketing and Data Science.
We sat down with Fabian Cabrera and Yousra Saddi, both current students of the program, who took the time to share all about their experience.
Develop the digital skills required to succeed
In the future, most jobs will require digital competences. The professional world is craving for a new generation of trained and skilled digital marketing technologists. In order to fulfill those requirements, students need to find the right training program and make sure they understand the stakes of this digital revolution. In that case the MSc in Digital Marketing and Data Science can be the golden ticket.
"The resources the program offers provide me with a better understanding of the current trends and therefore help me overcome managerial boundaries and optimize my digital marketing strategies [...]" Yousra Saddi explained.
Learn outside the classroom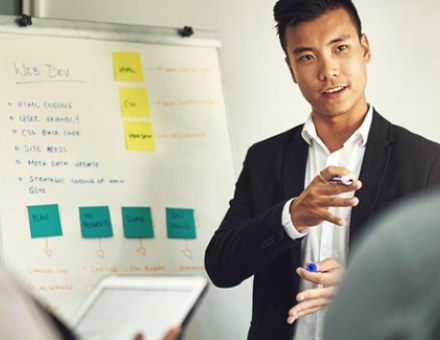 Experiential learning is essential to any training especially in those fields. The MSc in Digital Marketing & Data Science goes beyond the traditional lecture course, more challenging, the goal is to create designed innovation concepts and then present it.
"As part of our program, we have just started working on an in-company consulting project where we work together in order to handle a mission presented by a company. The purpose of this project is to identify the project scope, deliverables and recommendations […] Participating in this course […] helped me adopt a new mindset making the best use of innovation, technology and creativity [...]" said Yousra.
Connect with influential people all over the globe
While learning from some of the best teachers, Yousra and Fabian have also been able to build a valuable network within the industry.
"Since the very beginning we have all been exposed to numerous activities and events involving networking […]. My network now has connections from Paris, Lyon, Boston, and Shanghai, and I'm really looking forward to connecting with influential people all over the globe." explained Fabian Cabrera.
The program is an innovative course attracting various individuals from various backgrounds and origins. So, building a network with classmates, teachers, and other working professionals will always put you at an advantage.
Learn from professionals and acquire a global mindset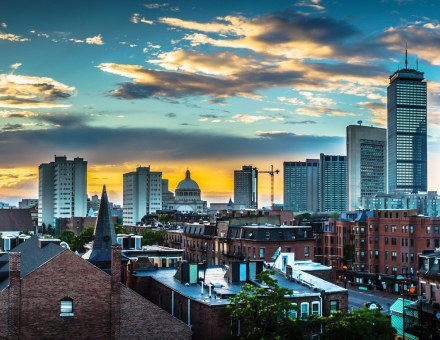 In addition to studying in Paris and Shanghai, the program also offers students the opportunity to spend a week in Boston or San Francisco.
During her learning trip to Boston earlier this year, Yousra had the opportunity to attend a lecture given by renowned professionals such as Yihyun Lim, the Director of the MIT Design Lab.

"The Boston learning trip gave us an out-of-class experience that helped me identify fields of work where I potentially see myself in the near future [...]. We got to deepen our knowledge on the use of Internet of Things (IoT) and Artificial Intelligence (AI) to deliver human centered user experiences. We also had the opportunity to attend classes taught by professionals […]. Thanks to their experience, we are able to get clear examples and cases related to the local market" Yousra added.
Develop the hard skills sought after by companies related to digital technologies
With the rapid evolution of data science and data-driven digital marketing opportunities, being able to understand the ways in which society consumes media and information is fundamental.
Therefore, business schools such as emlyon business school are introducing modules to help plug this knowledge gap.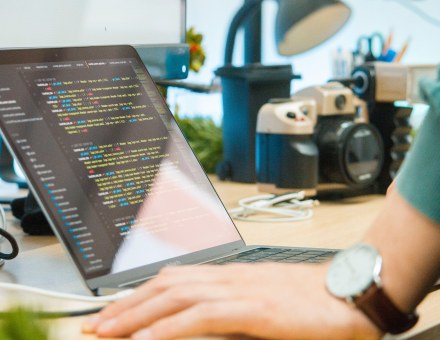 Both Fabian and Yousra had very different expectations while joining the MSc in Digital Marketing & Data Science and yet they both found what they were looking for:
"After graduating from my bachelor's degree I decided to immerse myself in the programming world as I was really looking forward to acquiring a very technical and specialized knowledge in analytics[...]" explained Fabian.
"As far as I am concerned, my decision […] was in large part the result of my interest in better understanding the factors that make a successful digital marketing plan. I was interested in […] going beyond the fundamentals of digital marketing and mixing it with data science."