The Program: learning & experiencing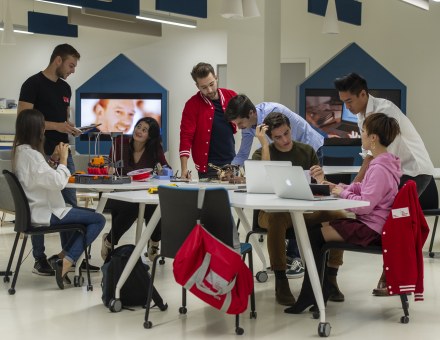 Experience to build the right skills
At emlyon business school, we believe that the key to the success of any manager in any organization today is having the right entrepreneurial mind-set. You need to know how to create from within, assess opportunities and risks, and rally the necessary resources to make things happen.
The Master in Management - Grande Ecole's focus on entrepreneurship will help you develop these behavioral skills you will be able to use throughout your entire career. Classes, seminars, projects and various student initiatives will appeal to your creativity and your ability to take an idea and translate it into tangible value for the organization you choose to work for.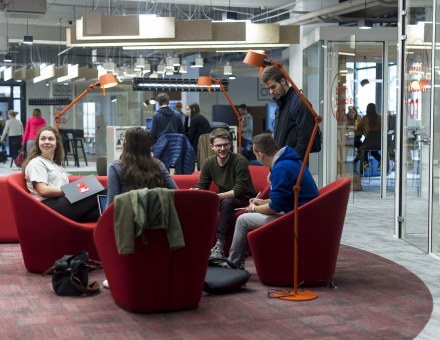 Teaching and learning methods that reflect business realities
Our thematic clusters further enhance our insights and close relationships with the business world, focusing on three key themes that span the boundary between content and research: Entrepreneurship & Growth, Work & Organizations, and Lifestyles & Consumption. These clusters draw on inputs from our research centers and are connected with businesses, ensuring we produce modules, publications and events that directly reflect real-world analysis work. Modules inspired by these clusters and based on feedback from businesses include: Junior Start-Ups, Corporate Evaluation Practices, E-business, Sociology of Markets and Consumption, Entrepreneurship and Business Development, Challenges of Robotics, Big Data, etc.