Careers services track
As a student of the MSc in Sports Industry Management, you will benefit from a dedicated career track which will include workshops, expert panels, fairs, events, company visits, etc... The Careers Services Department provides all students with continual support in identifying career goals and developing action plans. Program-specific careers services include:
Workshops: Careers workshops help you prepare for your internship search and future career. Self-assessment tools and individual coaching provide you with the opportunity to prepare your next move.
Tools: Our wide range of career tools help you find out more information on partner companies and sector specific resources, including databases with internship and job offers.
Events: Over 200 companies visit emlyon business school campuses each year and provide students with continuous access to the business community.
Graduate employment results
Time taken to accept job offer:
57,1% before graduation
92,9% in less than 6 months
Average salary: 37,5K€
Survey carried out in 2020. Concerns class of 2019.
Get to know how to choose the job you want in the sports industry
The MSc in Sports Industry Management prepares you for management careers within those companies active in sports and outdoor related industries.
Examples of diverse job descriptions may be found below in order to give better insight into what careers are offered in these sectors:
Event organizer: Sports events organizers hold a great amount of hands-on responsibility whether working for event management institutions, in-house for a company or freelance contracts.
Sports product marketing: Sports product marketing requires employees to have a connection with consumers and other various sports audiences. Product marketing actions may take place through sponsorships, corporate events, various advertising techniques, product promotion through players, and much more.
Sports retailing: An employee working in sports retailing assists in promoting brand value while directly working with sporting goods and retailing to the consumer.
Brand management: Sports brand management comprises itself of distinguishing sports names and symbols, giving the brand value amongst clients. Employees within in this field are in charge of creating and managing brand loyalty amongst the sports products, logos, or teams and its consumers.
Sports agent: Sports agent careers require a wide range of management skills such as knowledge of finance, business management, financial and risk analysis, communication and negotiation skills, and not to mention, sports.
Merchandising: When working in sports merchandising, employees contribute to the sale of products to the retail consumer.
Log into your emlyon business school personnal space to access the graduate employment results for the MSc in Sports Industry Management.
Outdoor Sports Valley: a corporate partnership from the heart of the sports and outdoor industry
We are always seeking highly-qualified talent. The ability to recruit graduates who are immediately operational is a priority for our industry." Patrick Giraudon, Outdoor Sports Valley President
Headquartered in Annecy, in the heart of the French Alps, the Outdoor Sports Valley concept, developed in 2009, is an official industry cluster and trade association certified by the French government.
Guided by sustainable development principles, OSV is organized around three core functions: education, business services for members, and events.
These corporate partners have not only pledged their support to the program, but they will also provide expert insights through classes, company visits and expert panels. Brands that have pledged their support to the MSc in Sports Industry Management: adidas, Arc'teryx, Atomic, CNPC Sports, Eider, Lafuma, Mavic, Millet, …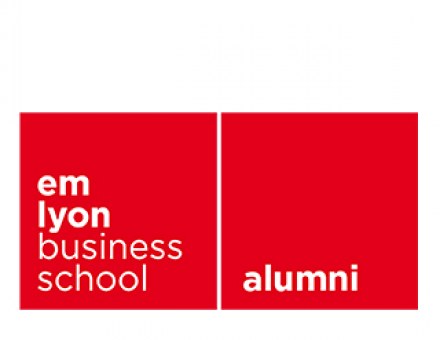 Alumni network
As a future graduate, you will hold lifelong membership of emlyon business school alumni network, a network of near to 35,700 alumni covering more than 130 countries.
You will benefit from all services it offers, including the online assessment modules. Its members will help you further develop your career regardless of which stage you are at, by providing you with career development information, exchange business information with you and share their experience for you to build on.
To learn more about the employment statistics, create your account and access your personal space