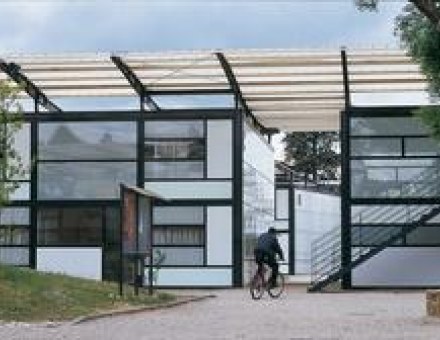 Tips to find student housing
Tips to find student housing
It is not easy to find accommodation, especially in large French cities, so make sure to start your search as soon as possible.
Don't wait until you are in France to start looking for housing
Submit your application before you leave
Send in several requests for student housing
Try to find student rental accommodation that is furnished
Be careful and make sure the company offering the lodging is reliable. Never send money without first signing a lease and speaking directly with the company.
Different types of housing
Studapart
Studapart Network requires your emlyon business school email address to log in to the housing platform, or your personal email address with the activation code HOUSINGEMLYON.
Access hundreds of exclusive offers for periods of 1 to 24 months near your campus but also throughout France during your search for internship: studios, flatshares, rooms in private homes ... and benefit from a personalized support! From the rental file to the reservation of the accommodation, all the steps are done online. The rental file is simplified and in 100% digital format. You can also benefit from services after your reservation. You don't have a guarantor living in France? Thanks to the Studapart guarantee, Studapart is your guarantor for the whole duration of your rental. A multilingual team awaits you at booking@studapart.com.
Student housing in a private residence or with private owners
Many private student residences are open to foreign students. You can also choose to rent your own room or flat from an individual or a real estate agency. You can search for individual or shared accommodation.

PARIS
Master's students can also apply for housing at the Cité Internationale Universitaire de Paris (CIUP) residences (non emlyon partner). Located in the south of Paris, the CIUP houses over 6000 students and researchers in 40 different residences. Room rates vary according to comfort, age, and the length of the stay. Eligibility is based on nationality. Make sure to apply early due to high demand.

Ecla Noisy-le- Grand
UXCO Group operates 2 halls of residence dedicated to coliving in Paris region.
ECLA halls are ideal for today's young professionals and students, perfectly balancing affordable accommodation, coworking and socialising to help you make the most out of your Paris life.
A new hall about 30 minutes away from Paris campus has opened in Noisy-Le-Grand in August 2022.
ECLA Noisy-le Grand will offer a wide range of indoor facilities including a gym, co-working spaces, shared kitchens, games rooms, cinema rooms, a music studio...
Find out more www.ecla-campus.com/residence-noisy-le-grand
Apply via email: contact@ecla-campus.com

LYON
You can also choose to apply for a housing in one of Cardinal Campus residences (non emlyon partners) which are closed to the Ecully campus or closed to Gare de Vaise metro station in Lyon.
2 residences near Ecully campus: Le Drakkar and Le Gallion. More info here and by email at lyonecully@cardinalcampus.fr.
3 residences near the metro station Gare de Vaise in Lyon: Club 55, Madison Park and Studio 9. More info here and by email at lyonvaise@cardinalcampus.fr.

Studely
Should you come from Africa, Studely helps African students who want to persue their studies in France.
Studely provides assistance with visa procedures and offers a range of services including bank guarantee, payment account, assistance with student accommodation, travel/home insurance…
Depending on your needs, prices start from 5€/month.
To learn more: www.studely.com

Studylease
Studylease offers student accommodation in private student halls in France but also in Spain, Portugal and in the UK !
Studylease team offers tailormade support all the way through to the signature of the lease.
Just select the accommodation that suits your needs and contact the team by phone 01.42.99.94.64 or email via n.gutierrez@studylease.com
You can select up to 5 options !
IMPORTANT: Studylease does not accept Smartgarant garantee.
To learn more: www.studylease.com

Tony Parker Adequate Academy
The Tony Parker Adéquat Academy « allows young passionate people to build their life project with the promise of a job at the completion of their studies »
The TPAA gives thousands of students an excellent start towards an exciting career in the field of sport, but not only !
More info contact us at housing-lyon@em-lyon.com
Intergenerational housing
Benefit from a very competitive rent price by living at a senior's home or a senior residence. Our partners:
Colette (for Paris only): Colette help you to find an accommodation with very nice hosts who have a free room to rent, for periods of 6 to 12 months during your studies, an internship, an apprenticeship or your first job.
Camarage (for Paris, Lyon & Saint-Etienne): you benefit from an affordable and well-located room, while your elders enjoy a complementary retirement and a friendly presence. It is also eligible to CAF benefits.
Home-Exchange
Students in mobility (academic exchange, internships…) ? Exchange your accommodation with Swwitch !

With Swwitch, Find and book your accommodation worldwide! You won't have to pay rent abroad during your mobility and you keep your current housing during your trip abroad !
Get an exclusive 90€ discount with code: EMLYON
CROUS residences
The CROUS is a government service that provides food, housing, and subsidies for students in France. French students are given priority in CROUS residences.

For Lyon & Saint-Etienne, click here (information are in French).
For Paris, click here (information are in French).
Inclusive and social student housing
You may have access to social student housing, which have more affordable prices.
Located near the Paris campus, the Foyer de Reuilly welcomes young professionals, job seekers, apprentices and students from all around the world (young women only). More info: city's website (in French).
Student housing with a host family
Staying in a homestay with a host family is a great way to practice your French, discover the local culture, and reduce your housing costs. In most cases, this would be a private room in a house or flat.
For Paris only, contact Atome Paris or Homestay in Paris for more information (non emlyon partners).
Other useful websites to find accommodation (non emlyon business school partners)