Overview of possible jobs & positions
Upon completing the MSc in High-end Brand Management, the participants will become accomplished brand management professionals. They will be well‐prepared to work in the marketing department of major high-end brands or start-ups in business to consumer or business-to-business environments. They will also fit the requirements of market research, media, PR or advertising agencies looking for marketing professionals who know how to identify consumer insights and to make use them in brand communications, consulting firms supporting their clients in strategic branding decisions, as well as creative entrepreneurs (such as designers) looking for managers with a strong business background who are also familiar with their industry. In addition, they could pursue a career in branding & management for arts and creative industry organizations, such as art auction houses, art galleries, exhibition and trade fair organizers or creative industry associations.
The program will prepare participants for these specific positions and job titles
Core targets : Positions in marketing and branding, adapted to the high-end cultural and creative industries
Brand strategist / brand manager
Brand communication manager
Public Relations manager
Digital marketing manager
Content marketing and social media specialist
eCommerce specialist
Customer Relations / CRM specialist
Product manager / Digital products manager
Event manager
Secondary targets : The program will enable participants with specific previous experience to apply to these additional positions in the high-end cultural and creative industries.
Jobs related to retail and operations :
Retail manager / retail operations manager
Merchandising / logistics manager
Retail coordination manager / Sales analyst
Project manager / Corporate coordination management
Jobs related to marketing research, strategy and finances:
Data analyst
Digital analyst
Business Intelligence analyst
New business developer
Financial controller
Jobs in consulting firms:
Strategy consultants
Brand management consultants
Digital marketing consultants
Job Functions
The program will prepare participants for the following job functions within the high-end cultural and creative industries:
Marketing Managers
The Marketing Manager is responsible for the marketing for an entire organization (or business unit) and activities within the marketing department. S/he is developing, implementing and executing the long term marketing strategy as well as the day-to-day marketing activities for the company in line with the company objectives, co-ordinates marketing campaigns with sales activities, and oversees the company's marketing budget. Her/his day-to-day tasks include managing and coordinating marketing and creative staff, leading market research efforts to uncover the viability of current and existing products/services, and liaising with media organizations and advertising agencies.
Brand Managers
The Brand Manager is developing the brand strategy, including the definition of a brand vision, the development of a brand identity and the setting of brand guidelines and style guides. S/he is the guardian of the brand and responsible for ensuring that the products, services and product lines that fall under her/his brand's domain resonate with current and potential customers. To do so, the brand manager continuously monitors marketing trends, keeps a close eye on competitive products and develops and implements marketing initiatives for her/his particular brand. These initiatives include rolling out campaigns (print, broadcast, web, social media, etc.), events, sponsorships, as well as corporate responsibility and loyalty programs. In addition, s/he is assisting with product development, pricing and new product launches as well as developing new business opportunities.
Product Manager
Essentially as the CEO of her/his product, the Product Manager is responsible for the product planning and marketing throughout the product lifecycle. After determining customers' needs and desires and assessing the market competition, s/he is developing the product strategy including product positioning and pricing and translates the product strategy into detailed requirements and prototypes. S/he is planning and developing the marketing strategy to get the product noticed by the target groups and to secure their interest. In addition, the Product Manager is preparing sales forecasts and relevant financials and reporting on product sales.
Communications/PR Managers
The Communications Manager is responsible for creating, implementing and overseeing of all communications and media actions of an organization on all channels, be it internal or external, that effectively describe and promote the organization and its products. The Communications Managers performs a variety of tasks, such as the creation and development of print and online advertising, email marketing, web site management, press releases, corporate videos, marketing budget development and cost tracking. S/he is developing relationships with key media to secure and grow media coverage.
Content Managers
Because of the many new digital channels, brands require constantly new content to remain seen on social media. The Content Manager develops an overall content strategy to reach the company's target customers in close cooperation with the brand manager and manages the display of content on the organization's website and social media channels, including content design, development, and production. Especially in larger companies, s/he acts as a coordinator, commissioner and project manager, overseeing the work of other writers and editors, to create web and social media pages that engage users and provide a positive user experience.
Digital Marketing Managers
The Digital Marketing Manager has strong marketing skills mixed with a sound understanding of the technological environment and evolution. Her/his responsibilities include analyzing the market and competitors on digital platforms, designing digital communication campaigns and launching products on the Internet. Familiar with all web media, s/he works closely with Product Managers, Brand Managers and creative people such as graphic designers and advertising agencies.
Social Media Managers
The Social Media Manager is responsible for the visibility of a business on social media and for increasing the flow of visitors and online conversation rates on the brand's social media channels. S/he develops and implements brand marketing strategy on social networks. The analytic monitoring of social campaigns and optimization have become key responsibilities in this type of profession. According to the goals set by the brand, s/he will need to develop brand awareness, relationship marketing and conversion strategies.
Careers services
As a student of the MSc in High-end Brand Management, you will benefit from a dedicated career track which will include workshops, expert panels, fairs, events, company visits etc... The Careers Services Department provides all students with continual support in identifying career goals and developing action plans.
Program-specific careers services include:
Workshops : Careers workshops help you prepare for your internship search and future career. Self-assessment tools and individual coaching provide you with the opportunity to prepare your next move
Tools : Our wide range of career tools help you find out more information on partner companies and sector specific resources, including databases with internship and job offers
Events : Over 200 companies visit emlyon business school campuses each year and provide students with continuous access to the business community (events include company visits, the luxury week, conferences and expert panels , finance careers days, vocation days, jobs to change the world, "career talks by…" & "learning from alumni")
Alumni network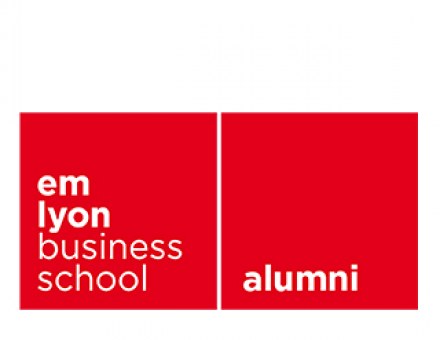 As a future graduate, you will hold lifelong membership of emlyon business school alumni network, a network of near to 35,700 alumni covering more than 130 countries.
You will benefit from all services it offers, including the online assessment modules. Its members will help you further develop your career regardless of which stage you are at, by providing you with career development information, exchange business information with you and share their experience for you to build on.
To learn more about the employment statistics, create your account and access your personal space.