Live the world
International experience is an important part of the Master in Management - Grande Ecole program. You can choose from several options: semesters on our international campuses, academic exchanges with one of our 200 partner universities, or international double degrees.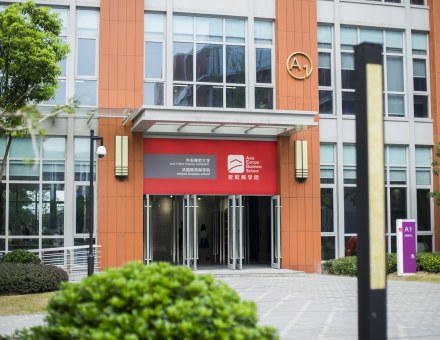 Shanghai campus
To enhance your experience beyond the international setting the emlyon business school's European campus provides, you can also choose to spend time on emlyon business school's Shanghai Campus the heart of China's largest city Shanghai.
The Entrepreneurs for Asia program combines international management classes, consulting projects and company visits. You will be able to experience the Asian business environment first-hand, and increase your understanding of one of today's fastest-growing markets. An asset to you that any employer today looks upon very favourably.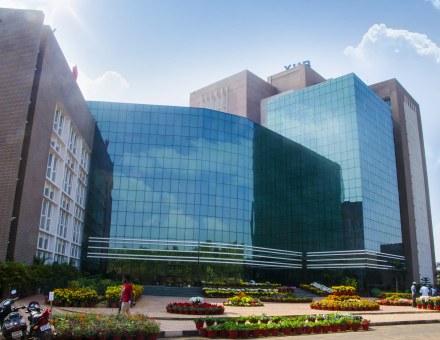 Bhubaneswar campus
In 2018, we concluded a partnership with Xavier University, a group of schools and universities with a current student population of over 300,000. The XAVIER-emlyon business school is the first Franco-Indian partnership of its kind. By 2023, the campus will be home to 1,300 students, 30 faculty members, 5 programs, a joint research center and an incubator.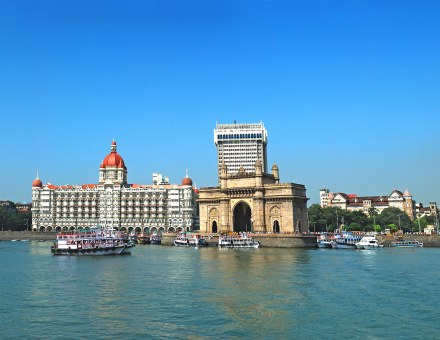 Mumbai campus
emlyon business school has its own working space, within the St Xavier's College Indo-Gothic campus, classified as a historic monument and located in the city center of Mumbai. More than accessing this innovative hub, emlyon students will benefit from the full premises (class rooms, library, laboratories...) of this 12,000 square meter campus.
Our 200 academic partners are ready to welcome you for an academic exchange or a double degree.
EUROPE
EBS Business School (Germany)
Ludwig-Maximilians-Universität München (Germany)
Business School, University of Mannheim (Germany)
Goëthe Universität (Germany)
WHU Koblenz (Germany)
Aarhus School of Business and Social Sciences (Denmark)
Copenhagen Business School (Denmark)
Instituto de Empresa (Spain)
Universidad Autónoma de Madrid (Spain)
Universidad Pontificia de Comillas - ICADE (Spain)
Hanken School of Economics (Finland)
Corvinus University of Budapest (Hungary)
Bocconi University (Italy)
Luiss Business School (Italy)
Politecnico de Milano (Italy)
BI Norwegian Business School (Norway)
NHH- Norwegian School of Economics (Norway)
Erasmus School of Economics, Erasmus, University Rotterdam (Netherlands)
Rotterdam School of Management, Erasmus University (Netherlands)
Maastricht University School of Business and Economics (Netherlands)
University of Groningen (Netherlands)
Warsaw University School of Management (Poland)
Nova School of Business and Economics (Portugal)
Alliance Manchester Business School, University of Manchester (Royaume-Uni)
Aston Business School (United Kingdom)
Durham University Business School (United Kingdom)
University of Bradford, School of Management (United Kingdom)
Financial University (Russia)
Moscow International Higher Education of Business, MIRBIS (Russia)
Plekhanov Russian School of Economics (Russia)
St Petersburg State University Graduate School of Management (Russia)
University of Bratislava (Slovakia)
Lund University (Sweden)
University of St Gallen (Switzerland)
ASIA
Tongji University, School of Economics and Management (China)
Antai College of Economics & Management, Shanghai Jiao Tong University (China)
City University of Hong Kong (China)
Fudan University School of Economics ( China)
Hong Kong Baptist University (China)
Xi'an Jiaotong - Liverpool University (China)
Chinese University of Hong Kong-Shenzhen (China)
Korea University Business School (South Korea)
Seoul National University, College of Business Adminstration (South Korea)
Indian Institute of Management, Bangalore (India)
XLRI Jamshedpur (India)
Kyoto University (Japan)
Waseda University (Japan)
National Sun Yat Sen University (Taiwan)
National Chengchi University, College of Commerce, Taipei (Taiwan)
Thammasat Business School (Thailand)
Asian Institute of Technology - School of Management (Thailand)
NORTH AMERICA
HEC Montréal (Canada)
Telfer School of Management, University of Ottawa (Canada)
McGill University (Canada)
Faculty of Business Administration, Simon Fraser University (Canada)
University of Florida (USA)
Texas A&M University (USA)
Rollins College (USA)
University of Texas at Dallas (USA)
UCLA Extension (USA)
Berkeley-Schoolab (USA)
Rice University (USA)
SOUTH AMERICA
COPPEAD Institute of Administration/ Universidade Federal de Rio de Janeiro (Brazil)
Escola de Administraçao de Empresas de Sao Paulo, Fundaçao Getulio Vargas (Brazil)
Universidad de Chile (Chile)
Ipade Business School (Mexico)
Universidad de las Américas (Mexico)
AFRICA
University of Stellenbosch Business School (South Africa)
University of Cape Town (South Africa)
American University in Caire (Egypt)
OCEANIA
Monash University Clayton Campus (Australia)
Curtin Business school (Australia)